As someone who's never tried contouring before, I always had the impression that it's the same application every time. Draw a line below the cheekbone and blend—simple as that. Or at least that's how I saw online beauty gurus do it in their videos.
Obviously, first impressions aren't always right. This was also proven by my friend who went on a light rant about her face looking rounder after contouring. No one wants a disastrous contour, so we asked the help of makeup artist Myrene Santos.
If you have queries from the right placement to the difference between cream and powder, we have the answers for you. May your bone structure look #snatched once you're done reading.
#1 Where to place the contour?
We already know that it goes below the cheekbones. But you should also consider your face shape when placing your contour. "If a person has a round face, contour on the cheeks should be diagonal. A person with a long face should have a contour that is horizontal," Myrene advised.
#2 Don't leave out the chin and forehead
This is important to remember to keep your complexion even. Myrene's suggestion for chin contour is "it should come from below the chin for a more natural look."
#3 The ideal brush
For best results, use a contour brush that's "rounded on one side and longer on the other end." Take note that if you have a wider face, Myrene advised to use a thicker brush for more coverage. Small contour brushes will work well for people with smaller faces, and you can even use it to shape your nose bridge.
#4 Don't use brown blush for contouring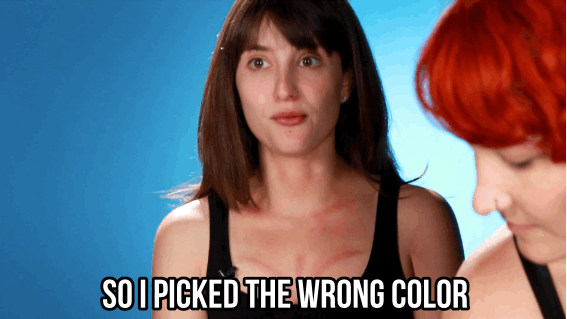 "Brown blush still has some red pigments in them," Myrene warned. So make sure that you get a palette that's really used for contouring like the Zoeva Contour Spectrum Palette and Kat Von D Shade + Light Refillable Face Contour Palette.
#5 The right mix of warm and cool
While there's a whole discussion about finding out your undertones for the right contour shade, Myrene suggested an easy solution. "I like to use a brownish gray tone that is neither cool or warm because it looks more like a shadow than a color on the face." This is a nice option if you don't feel like doing an intense contour.
#6 What's easier to blend: cream or powder?
"While a cream contour can look more natural or unnatural, depending on how you apply it, it is harder to blend," Myrene explained. "It can be splotchy and easily spread to other parts of the face where contouring is not intended." If you're still experimenting on contouring for yourself, a powder one is for you. "It is easier to blend and if you make a mistake, it is easier to correct," she said.
Art by Dorothy Guya
Follow Preen on Facebook, Instagram, Twitter, Snapchat, and Viber
The post You Might Be Doing the Wrong Contour For Your Face Shape appeared first on Preen.
All Credit Goes There :
Source link
Comments
comments