Finally, happiness has arrived in the form of Cow Cow Ice — Tokyo Milk Cheese Factory's authentic soft serve ice cream that comes straight from Hokkaido.
This heavenly delight was recently launched at SM Megamall Fashion Hall along with its other locations in Power Plant Mall, Alabang Town Center and Ninoy Aquino International Airport Terminal 3 (Domestic).
The rich and creamy Cow Cow Ice is made from select ingredients like pure Hokkaido milk, mascarpone cheese, Hokkaido gouda cheese and cream cheese. It is available in Milk, Cheese (my favorite) and Mixed variants. I also opt to put Tokyo Milk Cheese Factory cookies and cheesecake as toppings!
Now, there's no need to fly to Japan to experience authentic Hokkaido soft serve ice cream. Just a warning: Cow Cow Ice is highly addictive, just like the store's cheesecakes and cookies!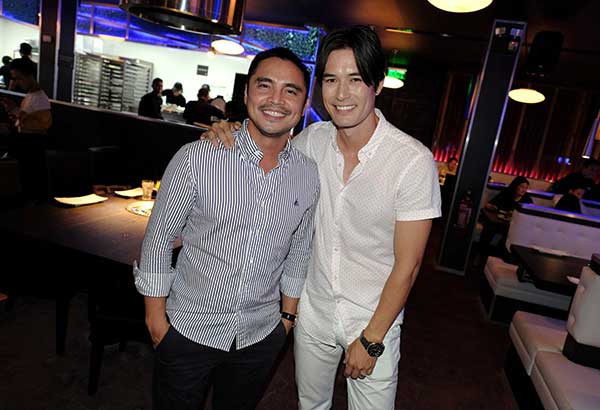 Marvin Agustin and Ricky Kim.
The art of Korean barbecue
Gen Korean BBQ House, the all-you-can-eat Korean barbecue restaurant that is taking social media by storm, is now open at the SM by the Bay, Mall of Asia Complex in Pasay City. This restaurant hails from California and is famous for its top-of-the-line and premium all-you-can-eat meats and seafood.
For months, photos of mouthwatering meats, seafood and delicious side dishes popped up on people's social media feeds and timelines, giving them a sneak peek of the deliciousness that was about to invade Manila.
Homepage ( Article MRec ), pagematch: 1, sectionmatch: 1
The restaurant explores the art of Korean barbecue and pairs it with dishes filled with unique savory taste. I enjoyed the restaurant's unlimited serving of beef rib and wine-marinated pork.
The restaurant at SM by the Bay is a mirror image of its US locations, from the side dishes to the wall designs and floors. That means, walking into this branch will feel exactly the same as if you are on the West Coast.
It is open for lunch and dinner and its price for an all-you-can-eat experience is quite reasonable.
(For more information, visit @GenKBBQPH on Facebook or @Genkbbq_ph on Instagram.)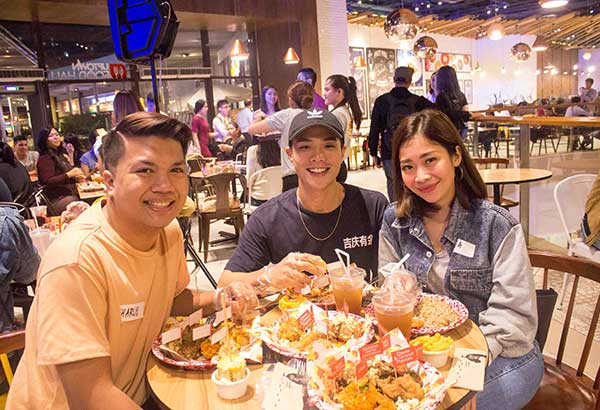 Charles Rodulfo, Jeff Ong and Rhea Bue.
Wing mania at Birdhouse
Now celebrating its first anniversary, Birdhouse continues to redefine the way Filipinos eat fried chicken.
In line with the celebration of its anniversary on Sept. 1, the restaurant has created six all-new Jumbo Wings to reflect Birdhouse's playful personality.
Served in trays of six or 12, these Jumbo Wings come in exciting new flavors — Smokehouse BBQ, Bacon Mac & Cheese, Pepper Cream, K-Bomb, Roasted Garlic Parmesan and Cheese & Caramel Popcorn.
A press preview was held at The Food Hall of Uptown Place Mall in Taguig City to officially kick-start Birdhouse's upcoming birthday.
Guests were served the special Lord of the Wings platter — a sampling of the six crazy-cool jumbo wing flavors, a choice of Birdhouse side and a refreshing glass of peach iced tea.
Birdhouse continues to delight and surprise taste buds while staying true to its mission: to satiate the appetite of every chicken lover.
(Birdhouse is located at The Food Hall, 4/L, Uptown Place Mall, Bonifacio Global City, Taguig. For more information, visit Facebook.com/birdhouseph or @birdhouseph on Instagram.)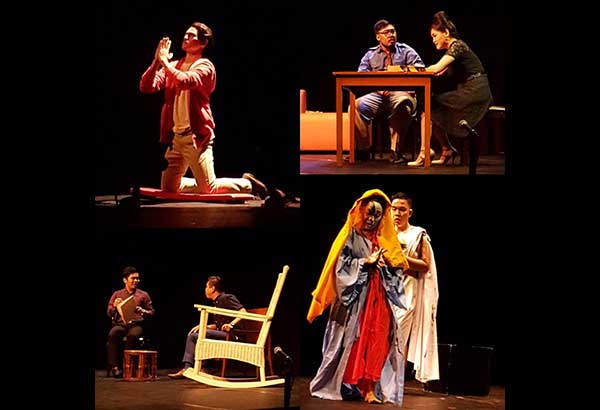 S+S Theatre Manila will showcase hundreds of bite-sized dramatic treats, handpicked from submissions all over the world.
Short. Sweet. Superb.
Short+Sweet (S+S) Theatre Manila gears up for another season and everything is definitely going to be sweeter the fourth time around.
Known across the globe as the festival of 10-minute plays, S+S is a springboard for scriptwriters and a lab for directors, technical crew and thespians alike. (S+S Theatre is dubbed as the "Biggest Little Play festival in the world.")
Short+Sweet Theatre Manila mirrors the goal of its mother company in Australia — to showcase hundreds of bite-sized dramatic treats, handpicked from submissions all over the world.
Presented by OilLamp Inc., the festival aims to be an avenue for local and international artists to present their bodies of work while utilizing the actors and crew that Manila is already well known for. 
The festival will be spread across three weekends in September and October. It will be held at the Power Mac Spotlight Auditorium in Circuit Makati.
This year, OilLamp Inc. is partnering with organizations to help victims of violence and abuse. It will also tie up with humanitarian organizations focused on ending poverty by helping children and the youth.
(Short+Sweet Theatre Manila is presented by OilLamp Inc. Its official venue partner is Power Mac Center. Special thanks to the De La Salle-College of St. Benilde. For more information, visit www.facebook.com/ShortSweetMNL/.)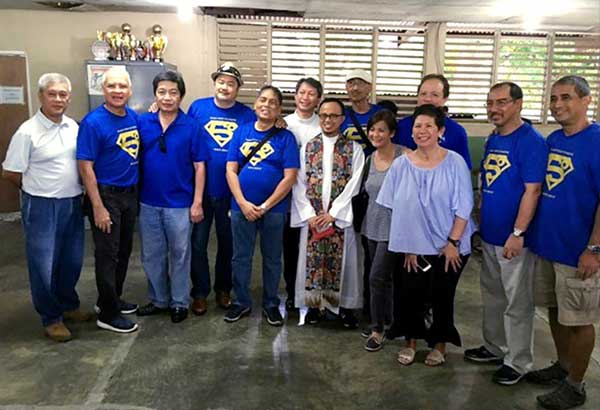 (From left) Mike Roces, Bolo Misa, Gerry Aquino, Bobby Mabanta, Romy Perez, Fr. Eli Lumbo, SJ, Fr. Ro Atilano, Jun Camacho, Dottie Mabanta, Chito Manalo, Joanna Misa, Ric Coreces and Boy Favis.
Ateneo alumni pitch in
Members of Classes GS'67, HS'71 and College '75, in marking their golden jubilee out of primary school, extend financial support for the rehabilitation and renovation of the community hall run by the Philippine Jesuit Prison Service located in the New Bilibid Prison compound in Muntinlupa City. The social program is headed by Fr. Eli Lumbo, SJ and Fr. Ro Atilano. Likewise, the alumni batch continues to support its football team, organized by Bolo Misa, composed of children from indigent families residing in the compound. The football team has garnered several championships through its participation in school and club tournaments.
(Follow me on Instagram @pepperteehankee.)
All Credit Goes There :
Source link
Comments
comments