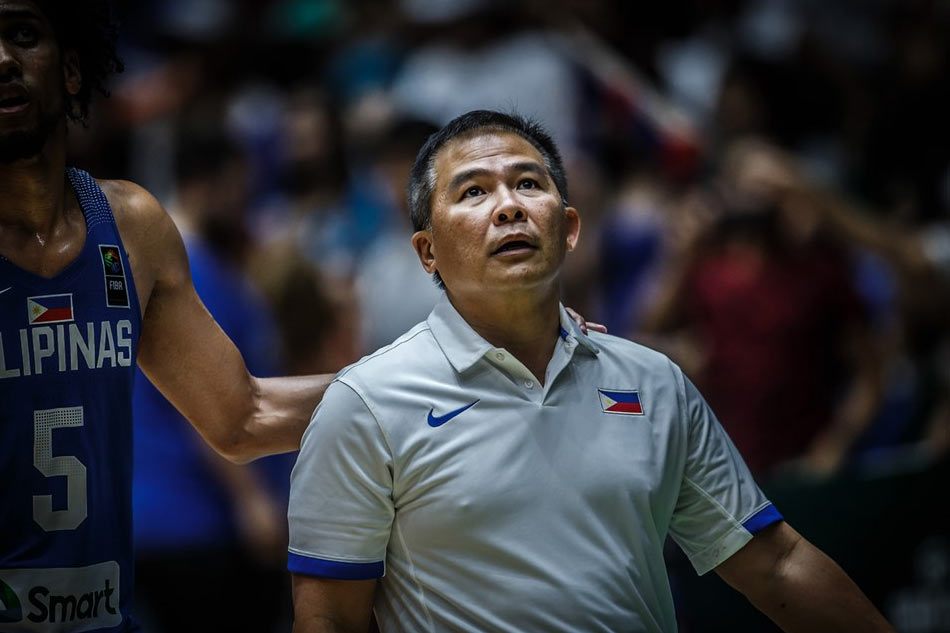 In case people were wondering why some De La Salle University players didn't make coach Chot Reyes' preliminary pool for the FIBA World Cup 2023, it has to a certain extent something to do with the exit of Aldin Ayo from the Green Archers' squad.
Notable exclusions from Reyes' "23 for '23" are La Salle players Ricci Rivero, Andrei Caracut and Aljun Melecio.
"De La Salle has actually asked us not to include any of their players first because they are at their process of transition and reformation," Reyes said in a report on ESPN 5 "SportsCenter."
The transition refers most likely to the coaching change at the Taft school, one that saw Ayo leave for University of Santo Tomas and Louie Gonzales replace him.
The new Gilas pool is composed of big men Kenmark Cariño, AJ Edu, Isaac Go, Will Gozum, Troy Rike, Kai Sotto, Carl Tamayo and Abu Tratter; and wings and guards Jjay Alejandro, JR Ambohot, Robert Bolick, Paul Desiderio, Juan Gomez De Liano, Remy Martin, Javee Mocon, Matt Nieto, Dwight Ramos, Thirdy Ravena, Kobe Paras, CJ Perez, Joshua Sinclair, Arvin Tolentino, and Ken Tuffin.
"For the wings, we want to shy away already from the wing men (who are) 6-foot-1, 6-foot-2. That's the prototype shooters we have today in PH basketball," explained Reyes.
"We're looking for taller wings now, 6-foot-4, 6-foot-5 who are shooters."
The national team coach said the selection emphasized a combination of size and mobility.
"It's very important to move forward in world competitions by putting out teams with size," said Reyes.
"Let me qualify that by saying that it's not a matter of just getting tall players, but they have to be tall players that can move, shoot and run."
Reyes also stressed the list is by no means final. He expects the list to change as they head to 2023.
"It doesn't mean that these are all the players who will make up the final roster because remember there are very young players who are in the current team," he said.
"It's up to them to prove to us who belongs to the final roster."
For more sports coverage, visit the ABS-CBN Sports website.
All Credit Goes There :
Source link
Comments
comments