"When all else fails and you long to be
Something better than you are today
I know a place where you can get away
It's called Finestra, and here's what it's for."
MANILA, Philippines — I love looking at old pictures of my grandfather when he was young. He looked like the male dancers in Madonna's iconic video for "Vogue," or like a dashing movie star from the golden age of cinema, the 1940s. He certainly was a fine-looking gentleman: in the sepia photographs, he was always immaculately dressed, not a hair out of place. His polo shirts were perfectly tucked in, and his slacks, sharply pressed. He was mayor of our hometown in Pampanga, and during his official functions, his suits and barong were all beautifully bespoke tailored. He was an elegant man from a more genteel time, and it's an era I often imagine I would have truly enjoyed living in.
Lifestyle Feature ( Article MRec ), pagematch: 1, sectionmatch:
We live our lives so much more informally these days, and that's reflected in our daily attire of shorts and slippers, an over-reliance on gadgets, which has eroded the art of conversation, and even our automatic preference for fast food, which has led to a dearth of romantic restaurants for fine dining. 
Establishments where it would be apt for me to suit up and for my girlfriend to glam up. A place not just with great gourmet dishes but also with an absolutely ravishing ambiance.
Finestra Italian Steakhouse is a place not just with great gourmet dishes but also with an absolutely ravishing ambiance. Solaire/Released 
Recently, I was quite pleased to discover the distinct pleasures of one that I'm certain my lolo would have loved: Finestra Italian Steakhouse in Solaire.
I was enamored from the moment I walked in. It's certainly old school, but I don't mean old fashioned at all. It's a throwback to the time when every man wanted to be Sinatra and every woman wanted to be his. Ol' Blue Eyes would have called Finestra Italian Steakhouse "a classy joint." I'd concur with the Chairman: the restaurant certainly is a stunner.
I love the intimacy of the plush half-moon banquettes, where I can relax with a glass of red, cocooned on the buttery leather, my arm affectionately around my lady. The dramatic chandeliers float above majestically, blessing the two of us with a soft, golden glow. Our eyes are led to the contrast of the stark brightness of the open kitchen, where a dozen chefs diligently focus on the task at hand: preparing the authentic world class Italian dishes that the restaurant is famous for. 
"Finestra" translates to "window" and the restaurant fulfills the intrinsic mandate of its name. It offers an unparalleled view of Manila Bay and through its cuisine, a glimpse into the grand vista and history of Italy. Ninety of the restaurant's ingredients are flown in regularly, from the salumeria – the rustic cured meats and the Asiago and Parmigiano cheeses – to the extra virgin olive oil, the fresh herbs and the truffles. It's as close to Roma and Firenze as you can get in Metro Manila.
Finestra Italian Steakhouse is a restaurant where you will want to take your time as you sip your wine, bask in the finesse and delicacy of the plating of the dishes, and linger luxuriously over the appetizers, the pastas and pizzas, the mains, and the exclamation point of the desserts. The food and wine pairings are impeccable, as expected in a restaurant of this caliber.
During my recent dinner there, I enjoyed a succession of glasses from Rioja: a Roda Reserva with wild cherry notes, to accompany my steak tartare; and a deep and smoky 2008 Roda I Reserva to complement a Josper Oven-grilled top blade Wagyu from the Snake River Farms. The red was smooth, with "legs" so long and silky, they could be, as my date whispered, from a Victoria's Secret model. It paired perfectly with the unabashed magnificence of my steak, with its balance of robust flavor and tender texture. It was a lush, languorous, satisfying and sensual dinner.
On our way out of the restaurant, we chanced upon Chef de Cuisine Alan Marchetti and showered him profusely with "Grazie, Mille Grazie!"
Thank you too, Finestra Italian Steakhouse, I've finally found a restaurant of classical refinement, a sanctuary for a truly sublime dining experience.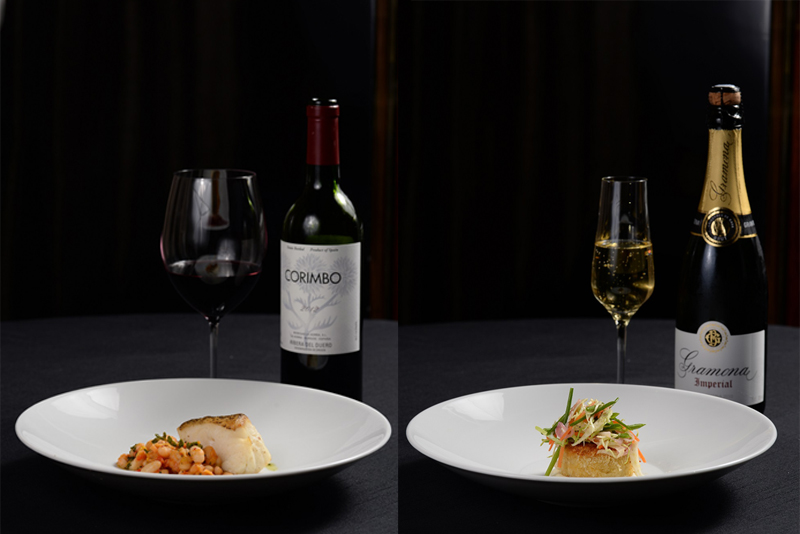 Oven Baked Chilean Seabass paired with Corimbo 2012 and Alaskan Crab Cake paired with Gramona Imperial Brut Reserva 2010. Solaire/Released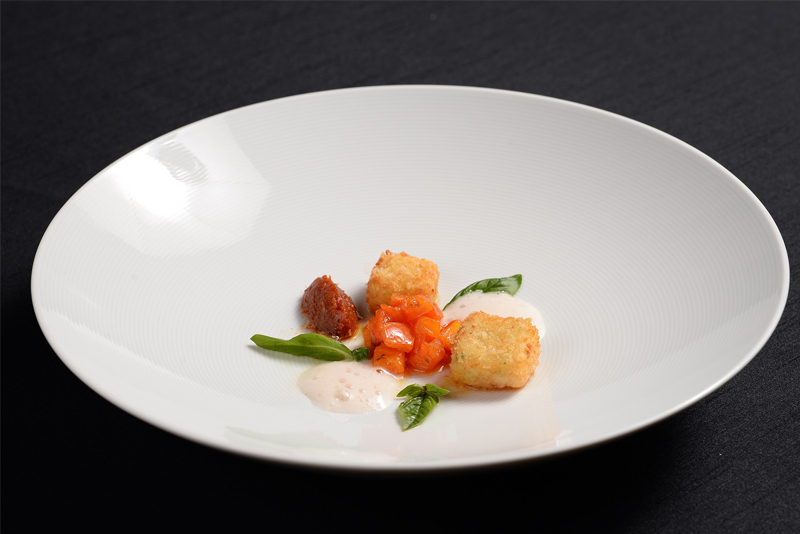 Aged Manchego Croquettes. Solaire/Released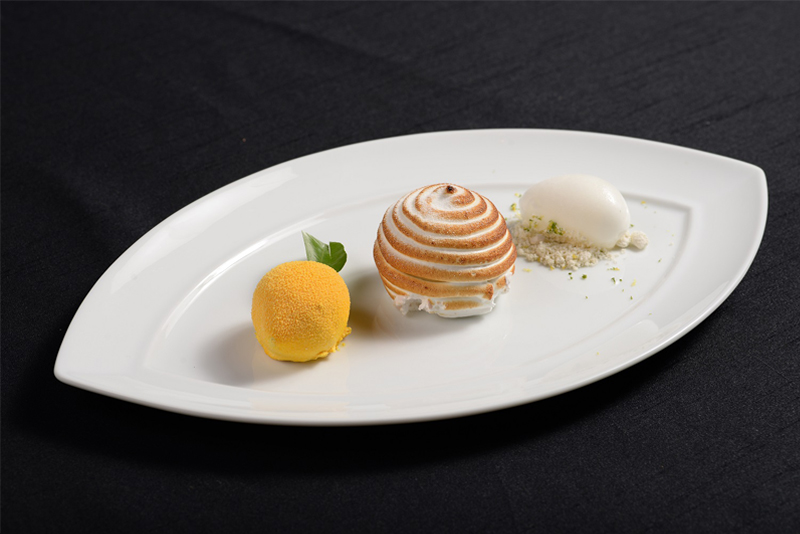 Lemon Meringue Dome, Lemon Cremeux, Limoncello Sorbet. Solaire/Released
READ MORE:
7 luxurious things you can get as rewards
3 extraordinary dining experiences at Solaire
PART 1: The ultimate guide to Manila's 3 integrated resorts: Solaire, City of Dreams and Resorts World
PART 2: The ultimate guide to Manila's 3 integrated resorts: Solaire, City of Dreams and Resorts World
PART 3: The ultimate guide to Manila's 3 integrated resorts: Solaire, City of Dreams and Resorts World
All Credit Goes There :
Source link
Comments
comments