MANILA, Philippines — The long wait is finally over. Stranger Things is back on Netflix and just like everyone else, I prepared to dedicate a day to binge-watch my fave gang fight off Demagorgons in one go. After getting work and errands out of the way, I turned on my laptop to watch it. A few minutes in and I was already gushing over how the cinematography and color looked so much better than the first season. Even through my laptop's retina screen is doing an A+ job, man, I know a bigger screen would've done much more justice to the show's incredible visuals.
Over the years, Netflix has greatly influenced the way we consume our entertainment. Days of mindlessly changing the channel for hours are over. Remember having to wait a week for the next Gossip Girl episode? Yeah, those were dark times. More streaming services provide us with a wider range of content and more viewing options for our shows. As TV series and films go online, we have control over our viewing experience more than ever. With a click of a button (specifically that S06E10 button, AKA the finale), you can now know who Gossip Girl is without having to go through Chuck and Blaire's messy relationship. You're welcome, XOXO.
Now that technology is literally at the peak of its game (newsflash: there are now Smart TV remotes that have a Netflix button), what more could be in store for us in the world of entertainment? Netflix knows that people have always enjoyed watching TV and this fact won't change anytime soon. So last Oct. 25, they held a series of discussions in Singapore to talk about how television is still king when it comes to entertainment.
Lifestyle Feature ( Article MRec ), pagematch: 1, sectionmatch:
Consumers are now discovering a new world of entertainment in their homes via connected TVs. The demand to further elevate the quality of our entertainment experience challenges digital platforms to produce better content and movies. Advanced technology gives more viewing options, allowing us to personalize what we want to see, when we want to watch, and where we want to view it. And in an age when everything we want is almost literally at our fingertips, Netflix wants to seamlessly fit wherever its audience is connecting from.
Multi-device connectivity and contextual entertainment allow Netflix users to access their favorite shows on any device that they want depending on their recreational needs. I mean, for the love of Cole Sprouse, I watched Riverdale's pilot episode on my laptop during breakfast and finished watching it on mobile in my Uber just so my friends and I could seamlessly discuss it in our group chat that same day. *cue collective sighs*
Serial show binge-watchers — much like you and I — know that the ambience can make or break our viewing experience. Shows with twenty-minute episodes like Chewing Gum or Crashing can be watched over our smart phones before going to sleep, no kidding. You just need to prop up your phone with one hand and listen through your earphones. Fun fact: you can even finish a whole season in one sitting without feeling guilty because it's that easily consumable. But shows like Mindhunter and movies like Okja demand longer sessions and more focus from the user, which means that the person will be opting for a more comfortable surrounding and a bigger viewing screen. While we can access our shows across a number of gadgets through online streaming, the big television screen still remains the optimal viewing device for all users. Thanks to the technology gods, Smart TVs, media streaming devices such as Apple TVs and Chromecasts, and game consoles such as Xboxes and Playstations allow any individual to discover and enjoy Netflix through this connected TV experience.
* * *
For more information, visit www.netflix.com.
#YSRECOS
Netflix's goal is to make the whole TV experience simple, intuitive, and easy for its users. Netflix, together with Young STAR, have a few tips and tricks to help you set up the ultimate viewing party at home (or wherever you are, really).
1. For college students
Visit a friend who has a PS4 and nicely ask him to take a break from playing 2k17. Remind him that you still both need to write a reflection paper on Black Mirror for class. Share your Netflix account, volunteer to bring food, and remember to leave space for Jesus. *wink*
Pro-tip: Stop leeching off of your neighbor's WiFi and commit to an Internet service provider. This way you won't have to deal with buffer breaks because of shared internet.
Shows/movies you can watch together with your friends: Riverdale, Unfriended, Crashing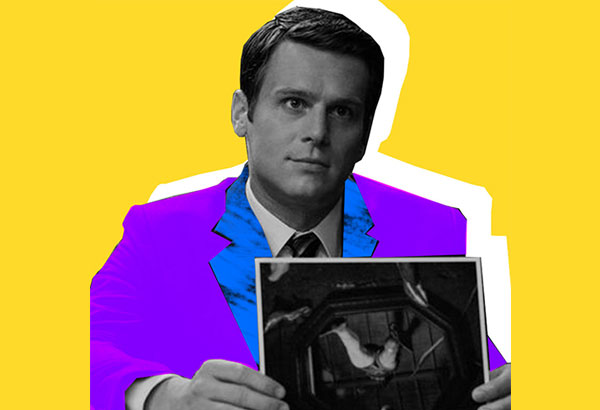 2. For hip millennial start-up business people
To take a breather from all the work, we suggest having a weekly viewing party at the office. Bring out that Apple TV, set up the office sound system, and order boxes of pizza (get beer too if your boss is cool like that.) This way, you can all enjoy one show without spoilers from your officemates.
Pro-tip: If you don't have an Apple TV, a laptop and projector can do the trick. The bigger the screen, the better, right?
Shows/movies you can watch with your officemates: Designated Survivor (New episodes weekly), Mindhunter, The Punisher (soon on Netflix)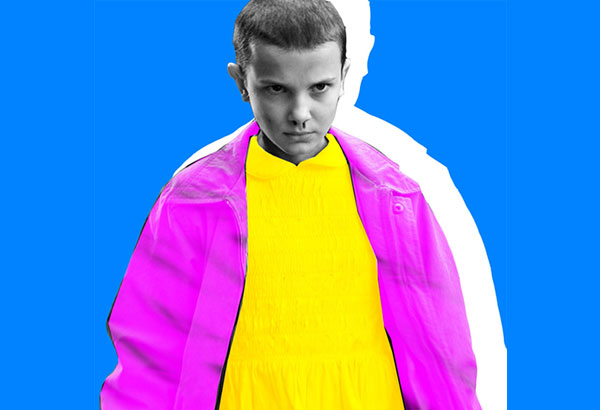 3. For the family guy
First of all, we're pretty sure that you're the token tech-slash-internet person in the family. And to fully enjoy your family's Smart TV, they're going to need you to set that up. As a reward, you'll have all the bragging rights and TV privileges for figuring everything out.
Pro-tip: If you're babysitting your bunso, choose the "Kids" tab on Netflix. They have interactive shows like Puss in Boots that will keep your sibling busy for a couple of hours.
Shows/movies you can watch with your family: Stranger Things, Minions, Peppa Pig Art by NEAL P. CORPUS
All Credit Goes There :
Source link
Comments
comments