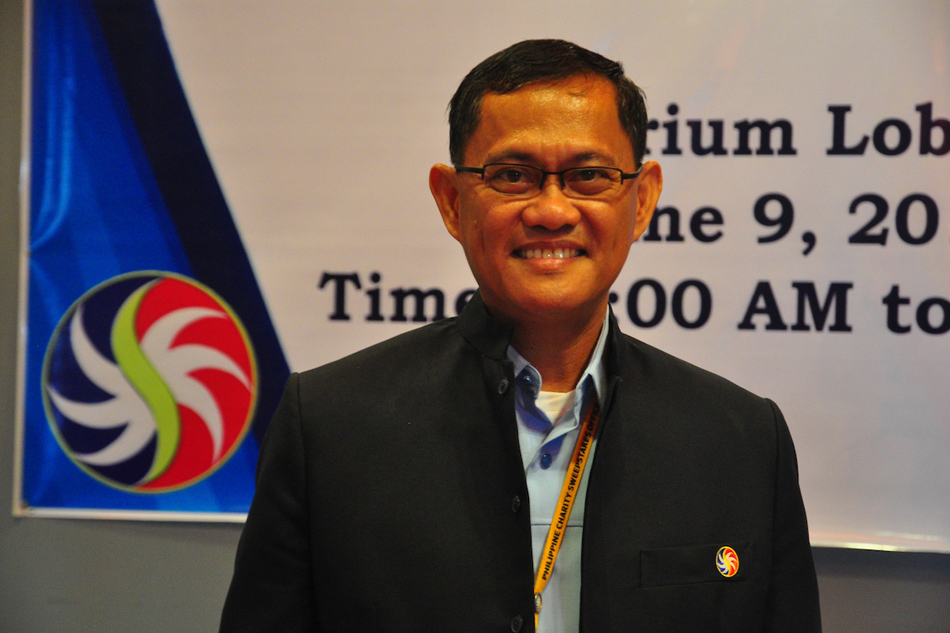 MANILA – Philippine Charity Sweepstakes Office General Manager Alexander Balutan on Wednesday defended before a congressional inquiry his agency's decision to spend P6.3 million for its Christmas party.
The state lottery agency spent P6.3 million even as its board approved as much as P10 million and the Department of Budget and Management authorized it to spend P14 million, Balutan told lawmakers.
"Mas magandang tingnan na na-cap na namin itong budget na ito. This fund na kinain namin ay not coming from the tax of the people but from the gaming public," Balutan said.
(We were able to cap put budget. This fund did not come from the tax of the people but from the gaming public.)
A board member of the PCSO, Sandra Cam, had criticized the amount spent on the party, saying the money was better spent helping victims of back-to-back typhoons that hit parts of the Visayas and Mindanao in December.
Balutan said the board decided to hold the party in a 5-star hotel to ensure that it would not be a "logistical nightmare."
The PCSO paid about P2.2 million to the 5-star hotel for the food, physical arrangement, and use of the venue, while about P4 million was allotted for raffle prizes and corporate giveaways, Balutan said.
But a breakdown of prizes read aloud by Senator Manny Pacquiao and confirmed by Balutan during the hearing showed that at least P5 million was spent for cash prizes.
The breakdown is as follows:
P20,000 each for 50 winners (P1 million)
P10,000 each for 50 winners (P500,000)
P5,000 each for 200 winners (P1 million)
P3,000 each for 500 winners (P1.5 million)
P1,000 each for 1,000 winners (P1 million) 
TOTAL: P5 million
"I believe, this is enough. Hindi naman natin masasabi na napaka rangya (We can't say that it was too grandiose)," Balutan said.
Lawmakers castigated Balutan for not complying with the Commission on Audit's circular "on the prevention of the unnecessary, extravagant, excessive expenditures."
Senator Panfilo Lacson said "the party did not sit well with the people simply because the mandate of the agency is charity."
"The very nature alone or 'yung venue mismo, 'yun lang controversial na e. Siguro kung P10 milyon nagastos niyo pero nandun kayo sa basketball court, siguro hindi masyadong mapapansin," Lacson said.
(The very nature of the venue is controversial. If P10 million was spent and you were in a basketball court, maybe it wouldn't have been noticed as much.)
The Commission on Audit said it had not received an expenses report from the PCSO on the party but assured lawmakers that "necessary action" would be made.
All Credit Goes There :
Source link
Comments
comments