Every year we get together as a family with my mother. This year the chosen destination was Laos. The trip gave me ideas as to what can be done in the Philippines. Laos is beautiful but in my biased opinion, the Philippines has much more to offer.
We have what Laos has, plus more. There are many similarities between the geophysical characteristics of our countries. We have mountains, volcanoes, rivers, streams, and then we have islands.
Mountains and waterfalls — those were the distinct features of our tour. It was cool, like Baguio cool. I was told there are times of year when it is stiflingly hot.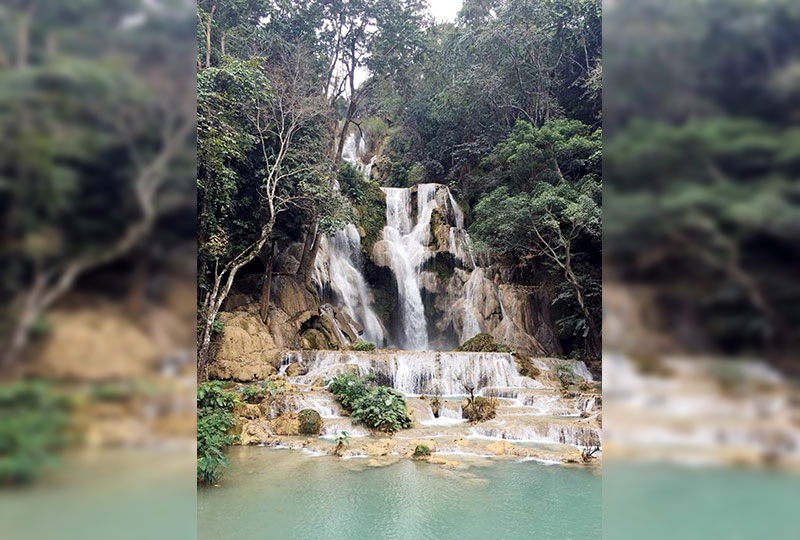 Mountains and waterfalls are among the attractions in Laos
Laos is a communist country, but they didn't go the usual route. There is a commitment to Buddhism. Even when the country was declared communist, the Buddhist faith was not touched. As such, the culture of respect and reverence is still very much intact. When everything is killed at the altar of crass materialism that is when problems arise. In this way, Laos was blessed.
I saw magnificent Buddhas at various temples. Great beings do come to Earth to lend light to humanity. I have no doubt that the Buddha was one such being. In my move to have love as the core of all development work, I could feel a resonance with the energy I felt at the temple… beautiful.
Foreigners run most of the ecotourism enterprises we visited, specifically the Dutch and Germans. Laos is very different from Europe, so I can understand the allure the place has. To them it must seem like traveling back in time to before the era of industrialization.  They clearly have a love for the culture, the place, and the people. I found that very moving. Some have even intermarried. They have brought with them European finesse and upscale taste — the result of which are ecotourism sites that are able to make the most out of the beauty that Laos has.
Lifestyle Feature ( Article MRec ), pagematch: 1, sectionmatch:
I found the economy very tourist-oriented — the restaurants, the shops, the food. Tourism is clearly a money generator. It was a plus for me not to see many cars, not even motorcycles. Tourists were mostly walking or biking — and then there is kayaking.
There are a lot of tourists, but the culture is not commercial or consumer-oriented. I think there is one government channel. There don't seem to be many movies, so even during New Year when they did the entertaining, I found the energy very held back.
The other highlight of my trip was the elephants. There used to be a million elephants in Laos, and now there are only 1,000! So sad.  I once read a book on vegetarianism called When Elephants Weep. As big as they are, their gentleness to me is endearing. I really did hug them.
Life goes on. We take on the charm and beauty that life has to offer. I want to do many such sites like these in the Philippines. We are fortunate that the tourism secretary, Wanda Teo, has a similar feel for community-based ecotourism. The future is bright.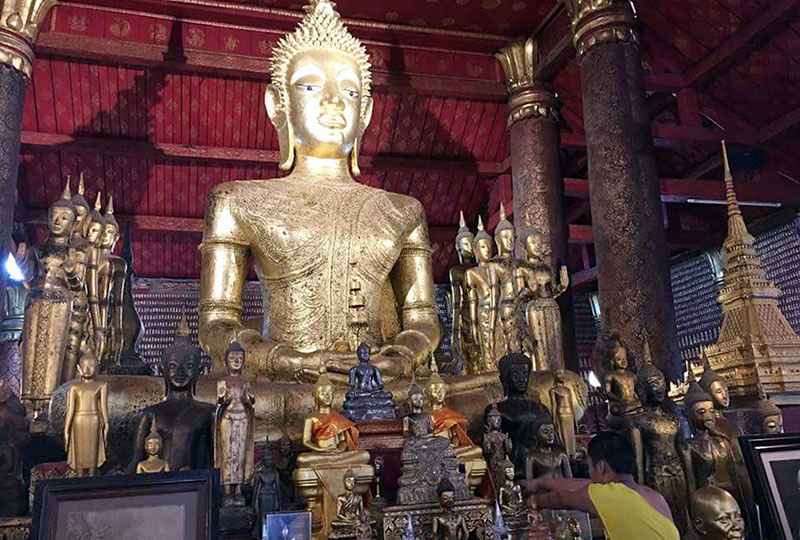 Laos is a communist country, even when the country was declared communist, the Buddhist faith was not touched.

* * *
Health and wellness are a critical part of life. As such, and to start  the year right, I am holding a health and wellness seminar in Rockwell. There is a P200 fee for the venue and samples. I have just turned 64 and my energy is unabated. I have many things I would like to share with you so if you are interested, email me at hellogina@gworld.ph.  The seminar is on Jan. 20,  9 a.m. to 12 noon. Registration starts at 8:30. 
* * *
If you know of beautiful sites, please contact me at hellogina@gworld.ph.
All Credit Goes There :
Source link
Comments
comments