MANILA, Philippines — A 6.5-magnitude quake in Leyte, a trillion-ton iceberg breaking away from the polar regions, and a business-as-usual approach to climate change that is "disastrous" for Asia, said the Asian Development Bank.
Environmental issues like these make Miss Philippines Earth valuable now more than ever, according to the pageant's contestants.
More than just a beauty contest, Miss Philippines Earth has been a champion for environmental awareness and responsibility, said Charles Yu, president of global footwear brand Merrell.
As such, the brand has been partnering with the pageant for three years now since the brand, said Yu, has been inspiring adventures and motivating travelers not only to enjoy the outdoors but to respect it as well.
"Miss Philippines Earth candidates are not only beauties, but also passionate advocates of the environment," Yu added.
Before the coronation night on July 15, select Miss Philippines Earth candidates shared some pieces of advice on how one can save lives and money while saving Mother Earth.
Entertainment ( Article MRec ), pagematch: 1, sectionmatch: 1
1. Road safety and discipline
For those living and working in Manila, the heavy traffic is surely the number one stressor.
While people cannot magically wish for the roads to expand twice as big to accommodate all cars and pedestrians, Miss Olongapo candidate Kim De Guzman encourages discipline on the road to minimize traffic and road rage. Smoother rides and commutes can start with a disciplined partnership between walkers, bikers, and drivers, all the same.
Begin with crossing on the proper lanes. Pedxings are not a pun; they are a simplified version for pedestrian crossing so everyone can easily remember to cross them, for safety.
As for riders and drivers, be mindful on the road, follow the signs, and respect fellow drivers and pedestrians to ensure no accidents happen while you drive.
Miss Olongapo candidate Kim De Guzman
2. Urban gardening
Many videos online show how easy it is to grow small plants in the comfort of one's homes.
Miss Dauin, Negros Oriental Cheysen Fabriquer Capuno is leading the charge towards sustainability with urban gardening. It may contribute with oxygen circulation in your home, keeping you refreshed in the midst of a polluted concrete jungle. In addition, once you opt to do your own small garden, it might just brighten up your home as soon as you put more greens in your dwelling place.
"Urban gardening enables families to save 30 percent of their income," said Cheysen, who was born and raised in Puerto Princesa, one of the greenest towns in the Philippines and part of Palawan, recently named "Best Island in the World" by Travel + Leisure magazine for 2017.
Since it is expensive to buy vegetables in malls, she encourages one to plant your own fruits and vegetables like okras, tomatoes and potatoes.
"A green environment gives your condo a relaxing ambience that helps you rejuvenate and release your stress from traffic and regulate oxygen in your body. It's one way to be free from free radicals," she explained.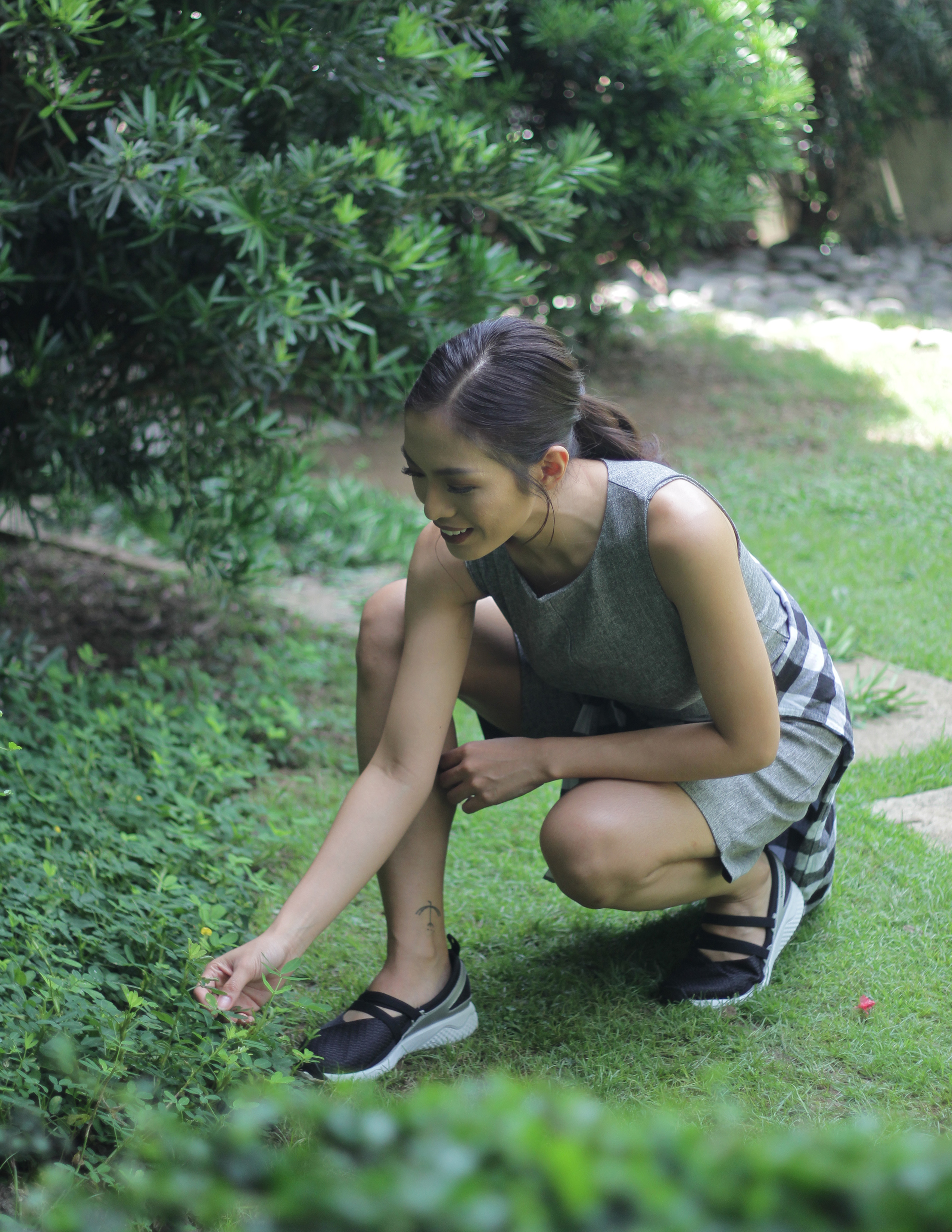 Miss Dauin, Negros Oriental Cheysen Fabriquer Capuno
3. Minimize use of non-biodegradable materials
There are many cons that come with using plastic. Its ability to remain intact for hundreds of years without disintegration started at as a benefit for those seeking long-lasting use, but soon enough, this ability turned out to be a flaw when plastics started clogging water ways and filling out dumps. That is why Miss Tayabas Lea Laano is encouraging us to use reusable objects instead of disposable ones that litter the environment.
A way to effectively practice this is by making it a habit. Use tumblers instead of one-use water bottles; stainless utensils instead of plastic spoons and fork; as well as cloth bags instead of plastic bags, and do not forget to forego plastic straws.
Lea, who is from the "City of Festivals," Tayabas, said that while it is good to "reduce, reuse, recycle, and respect," it will be also helpful to add another R: refuse. That means refusing straws and drinking straight from the glass; or refusing a plastic bag or extra packaging and using a reusable bag when shopping.
There is so much to reuse just by simply looking around! So for Miss Florida, all one has to do is train one's self to be mindful of things and where they go once they have been thrown away.
As an environmental engineer whose work included handling hazardous waste, Chaysen said the Philippines has been given natural resources and Filipinos should utilize these more, so she thereby urged to rethink the use of industrial products, in addition to reducing their production.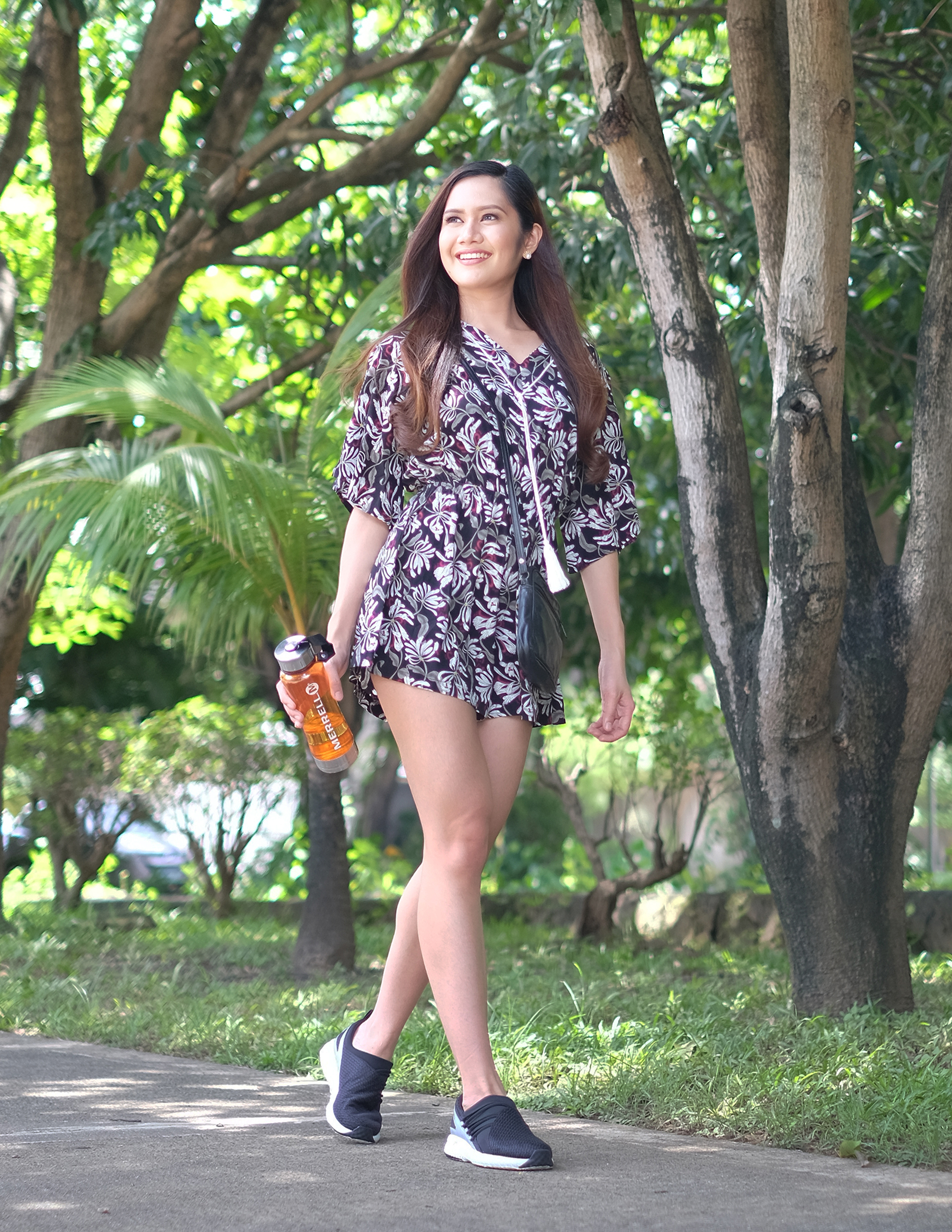 Miss Tayabas Lea Laano
4. Creative recycling
Everyone has memorized the mantra of the three R's by heart, but Miss Philippines Earth advocates for five R's: reduce, reuse, recycle, respect, and re-think.
Miss Paranaque Sofia Jane Panapanaan is on a mission to make recycling more colorful and fun for everyone. Instead of throwing things away, inspect first if you can "upcycle" them into crafts that can be enjoyed for a different purpose.
Ever heard of key chains made from soft drink bottle caps or bags made of used jeans? Those are items you may find in the market today, and these spread awareness and make upcycling available for everyone to enjoy.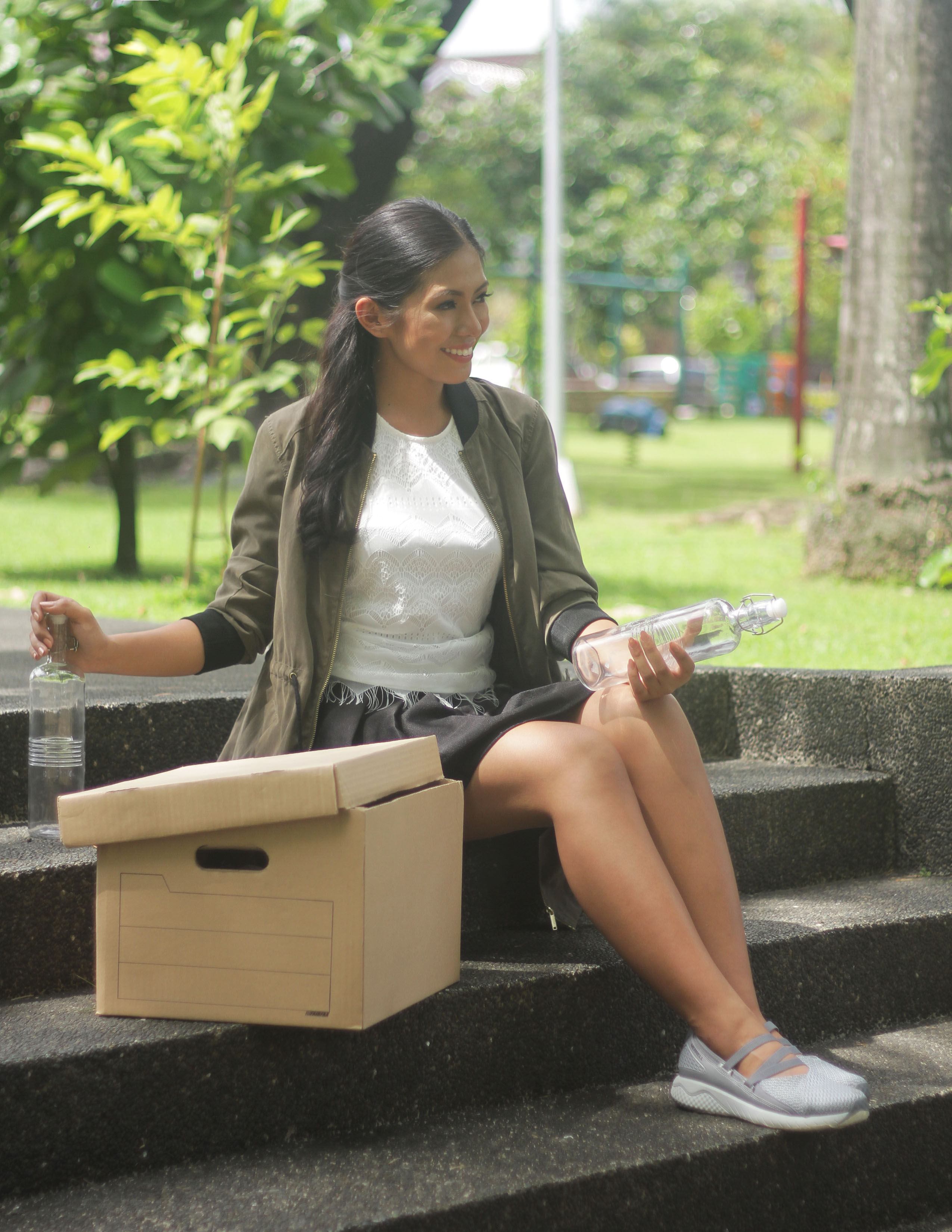 Miss Paranaque Sofia Jane Panapanaan
5. Healthy lifestyle
Being a beauty queen entails beauty, brains, and a fit physique, so Miss El Salvador City Elizabath Amahan is a strong advocate of healthy and active lifestyle.
These days, it is common to see more and more people walking to reach short distances and nearby destinations. Thanks to shoes made for comfortable walking such as the Merrell 1SIX8 AC+ and its Air Cushion+ heel, more people are becoming open to the idea of walking and light workouts.
Denise Lau, the brand's marketing manager, said that the brand decided to take its iconic shoes from the mountains to the streets to provide good cushioning and support for long walks. She said the three styles, lace-up, with mock shoe laces, and Mary Janes available in neutrals, purple and blue, enable more Filipinos to embrace a healthy lifestyle and pursue urban adventures.
 "A healthy lifestyle can be achieved through simple acts like simple workouts and walking in neighborhood parks," said Elizabeth, from Misamis Oriental.
She said that even if she is still a student, she is already an outdoor person because doing physical activity, most especially with nature, promotes production of more endorphins or happy hormones.
"Having a healthy lifestyle is key to a beautiful life," she enthused. "When you go to nature, you can be one with them. When I jog, I use the time to pray. I am lucky to be in a pageant that is about promoting oneness with nature.
As a flight attendant, Miss Tayabas has seen many countries, and so she believes that the beauty of the Philippines always makes it stand out. Hence, she, along with other Miss Earth Philippines candidates, encourages everyone to take part in making "a more presentable and clearer environment we can all be proud of."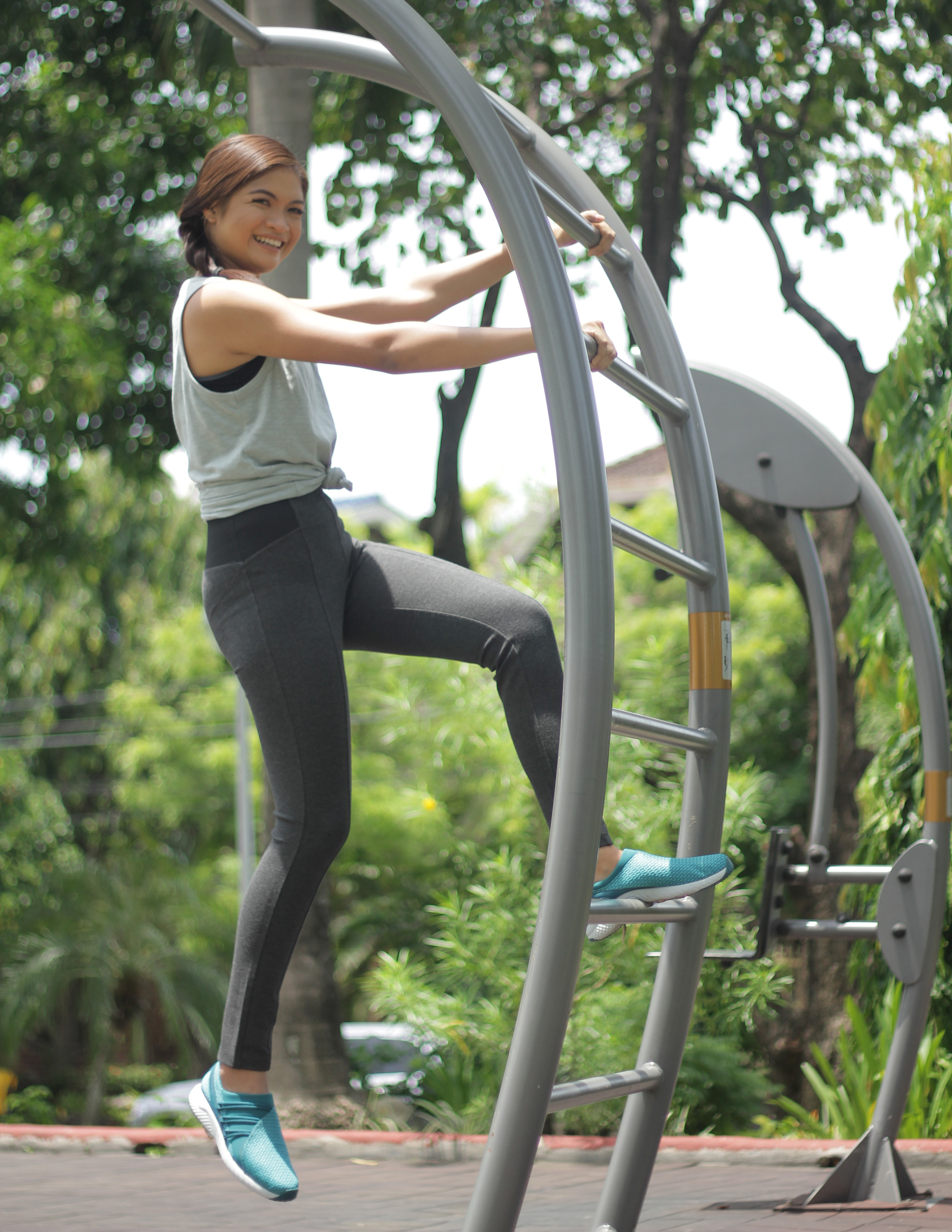 Miss El Salvador City, Misamis Oriental Elizabath Amahan
All Credit Goes There :
Source link
Comments
comments