MANILA, Philippines — Besides milk tea and unspoilt scenery, Taiwan has been a popular destination for Filipino tourists for its architectural and technological innovations.
Even before Filipinos can visit Taiwan, they can glimpse the latest Taiwanese technology at the upcoming Taiwan Excellence campaign at the SM Mall of Asia on September 29 to October 1 and at Glorietta on November 24 to 26. Here are nine Taiwanese innovations endorsed by the Taiwanese government that could help Filipinos in their daily lives.
Heartway S21 EasyMove Scooter
The S21 EasyMove Scooter, a compact scooter by Heartway Medical Products, offers an automatic folding feature controlled through a remote. The scooter is powered by a long-lasting lithium battery, which adds no impact to the scooter's lightweight. It has additional features of an LED light, height adjustable tiller, two-way throttle control that can all be folded into a compact that fits in the trunk of a car.
Hinoki Digital Camera
It is a unique camera made with Hinoki wood from Taiwan. The Hinoki Digital Camera provides the same usual features of digital cameras, but with the distinction of a minimalistic, nature-inspired design. 
Lifestyle Feature ( Article MRec ), pagematch: 1, sectionmatch:
Foldable scooter
Predator 21 X Laptop
Equipped with a Cherry MX keyboard for ease of use, the Predator 21 X is considered to be a premium gaming laptop with a 21-inch curved screen to prevent eye strain. Supplemented by Dual GTX 1080 graphics, the curved screen provides users with the most immersive gaming experience. The laptop includes TobiiEyeX eye tracking technology and five fan cooling system that allows stable and smooth gameplay.  
Swift 7 Notebook
The Acer Swift 7, at 9.98mm, is one of the thinnest and lightest laptops. Furnished with a gold interior, a matte black exterior and rounded edges, the Swift 7 presents a sleek and modern design. The 13.3 inch full HD display, with IPS technology, provides a clear and sharp screen image. The Swift 7's durability is increased with CorningRGorillaR Glass that has superior damage resistance.
Zenfone Live Smartphone
The Asus Zenfone Live claims to present the world's first real-time beautification technology. With a five-inch screen, greater light sensitivity and an LED front camera flash, selfie videos streamed through the Zenfone Live Smartphone are clearer and of higher quality.
Golf Best Caddie Putter
The Hono Best Caddie Putter, for both beginners and avid golf players, offers "The Best Caddie" shaft with a built-in Slope Detector for higher accuracy and direction in various kinds of slope. It includes a non-slip rubber grip built for a more comfortable hold.
Ta-Da Chair
It provides a two-in-one function in a lightweight and compact design. It assists in mobility through the walking cane and portable chair features. The cane is converted to a seat through the rotary switch and conveniently transforms back to a cane as needed.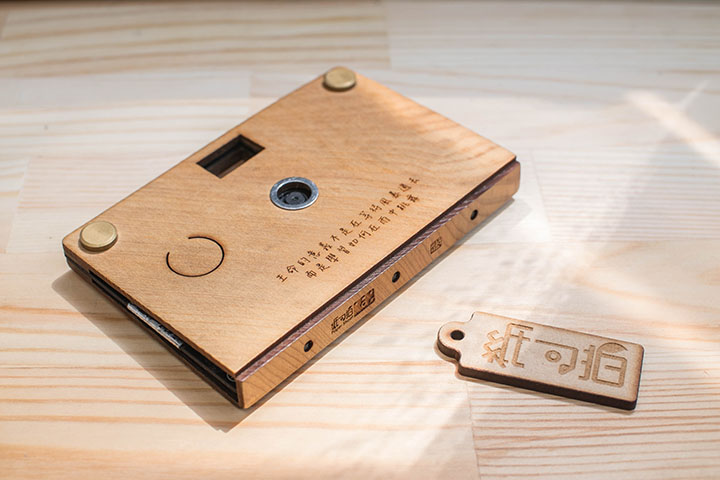 Wooden camera
Tern Verge X10 Foldable Bicycle
It is reportedly the lightest in the entire Tern Verge collection, weighing at 9.6kg. The 20-inch Kinetix Pro X provides a smooth-rolling hubs to suit any bike rider style. Equipped with Lightweight Tarsus hydroformed fork and other technology, the Verge X10 is perfect for those that need a fast and portable bike.
Transcend DrivePro Body 52 Camera
The Transcend DrivePro Body Camera includes a main unit and a separate compact unit, connected through flexible wires, for preferred wearing options. The camera produces high quality images even in low light through SonyExmor sensor. More features including added durability and built-in wifi allow it to be of best use to professionals such as law enforcement and security.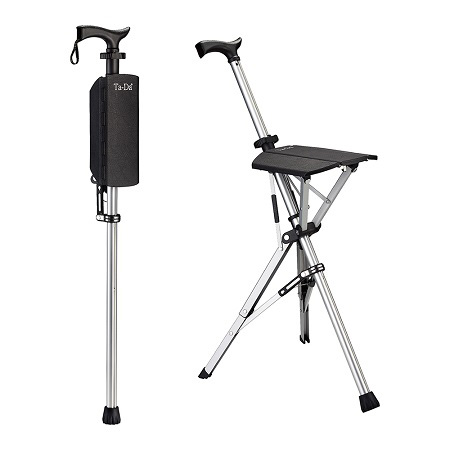 Foldable cane and chair
All Credit Goes There :
Source link
Comments
comments