MANILA, Philippines — Binge watching after work or for the long weekend?
Check out these new videos and shows online and on TV.
Ruffa Gutierrez, Jodi Sta. Maria, Jennylyn Mercado come together to empower women
If there is one thing the world should know, it is that an empowered woman is unstoppable. Beyond their beauty, Filipinas are among the most powerful and fearless women in the world.
This August, Avon endorsers Ruffa Gutierrez, Jodi Sta. Maria, and Jennylyn Mercado got on board to help spread the word on the brand's advocacy. These women are not just beautiful—they are living proof that you cannot bring a good woman down.
In addition, the brand is proud to unveil four must-have products that will help all women stay on top of their game all day, every day. Described as a warm and sophisticated scent that evokes passion and control, Imari Bold's captivating smell is the easiest way to add a touch of understated class to your look and stay confident all-day long. Meanwhile, Briana Shoulder Bag is a tasteful two-tone leatherette bag that can fit all your everyday essentials without sacrificing style. From work to play, this bag is for modern women who are not afraid of stepping out of their comfort zones in the name of pursuing their passion.
Entertainment ( Article MRec ), pagematch: 1, sectionmatch: 1
Likewise, the Cassandra Underwire bra with removable/movable high neck lace cami lets you wear it in different ways. A gold half bangle with the phrase "Believe in Yourself," this jewelry aims to serve as a daily reminder to all women to always appreciate and assert your worth.
The three women bravely shared their stories of struggle and how they were able to overcome it in a short YouTube video that will tug at the heartstrings of anyone who has gone through trying times. 
Ruffa Gutierrez, Jodi Sta. Maria, Jennylyn Mercado come together to empower women
Solenn Heussaff and Betong Sumaya sing their hearts out in GMA Network's "All-Star Videoke"
Brace for a more fun-filled Sunday night as GMA Network brings back to Filipino homes All-Star Videoke with twice the fun and twice the excitement, beginning September 3.                                     
The grand return of the musical game show is hosted by the two of the Network's versatile artists: multi-talented actress and TV host Solenn Heussaff and funny comedian Betong Sumaya.
Solenn revealed that because of her love for music and singing, she is more enthusiastic for the show to begin.
"Ito talaga yung first hosting gig ko sa GMA Entertainment so iba yung feeling kasi sobrang bongga yung preparations sa lahat. Nandun yung pressure but the excitement is there for me kasi I really like music and singing so dito magagawa ko talaga yun," the Kapuso actress said.
On the other hand, Betong shared how grateful he is to finally be part of the program that has become one of the Filipino viewers' favourite TV programs.
"Natutuwa ako kasi kami ni Solenn yung pinagkatiwalaan ng GMA dito sa napakalaking project na ito. As we all know, inaabangan talaga ito ng viewers noon, di ba? Sobra yung excitement ko kasi following the footsteps of Allan K., Jaya and Arnell Ignacio, ang laki ng shoes to fill in so I feel blessed and challenged at the same time," he said.
The game features six celebrity contestants or Videoke stars vying to outwit one another by filling in the missing words on a song in a videoke-type of presentation.
In the event that every player correctly answered the words in each song, a pair of celebrity 'laglagers' will choose one player who will be out of the competition.
The two remaining contenders will proceed in the semi-final round for a chance to play in the jackpot round. The winning contestant becomes the All Star Videoke Champ! and may bring home a cash prize of up to 100,000 pesos.
A "Super Oke" prize is also up for the win if the winner decides to continuously play in the succeeding weeks.
All-Star Videoke is under the helm of esteemed director Louie Ignacio.
Don't miss All-Star Videoke's pilot episode on September 3 after 24 Oras Weekend on GMA Sunday Grande.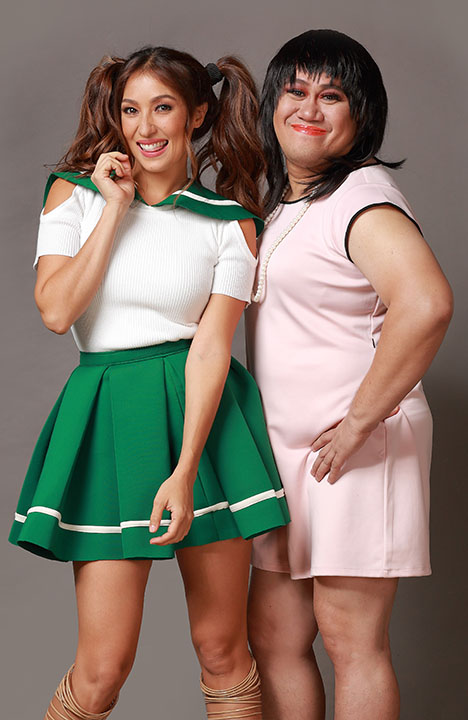 Solenn and Betong
"Saving Sally" on Cinema One
Escape into the colorful world of the Los Angeles Asian Pacific Film Festival 2017 special jury prize and audience award winner "Saving Sally," starring Rhian Ramos, Enzo Marcos, and TJ Trinidad, as it marks its cable TV premiere on Cinema One this Sunday (September 3).
"Saving Sally" shows the combined live and animated world of comic book artist Marty (Enzo) who is unrequitedly in love with his geeky bestfriend, Sally (Rhian). 
Marty sees Manila littered with monsters, including Sally's alpha male boyfriend Nick (TJ), as he watches over and tries to save her from her personal struggles.
Aside from the fantasy-animation film's recent wins in the US, it also bagged three Fantasporto-Oporto International Film Festival recognitions in Portugal, including audience choice, special jury prize and Orient Express Section special jury award.  It likewise won the best family film in this year's Bentonville Film Festival and the 7th Orbit Prize-Special Mention in the recent Brussels International Festival of Fantasy Film.
Locally, "Saving Sally" earned the 2016 Metro Manila Film Festival best musical score and children choice award, as well as the best production design in the 40th Gawad Urian.
Director Avid Liongoren shared that he was picturing a Quezon City state of mind during the film's production which resulted to the unique aesthetics as one of the film's many complex delights – among them the remarkable views of an animated Metro Manila.
Heather Chen of BBC News even eyed the film as the next "Scott Pilgrim." She said, "given its animation-meets-real life component which plays out heavily, and its slacker hero, Saving Sally has drawn comparisons with popular 2010 geek sleeper hit Scott Pilgrim vs. the World."
Get into a Quezon City state of mind in the premiere of "Saving Sally" on Cinema One's Blockbuster Sunday (September 3) at 8pm. Cinema One is available on SKYcable Channel 56, Destiny Cable Analog 37, and Digital 57.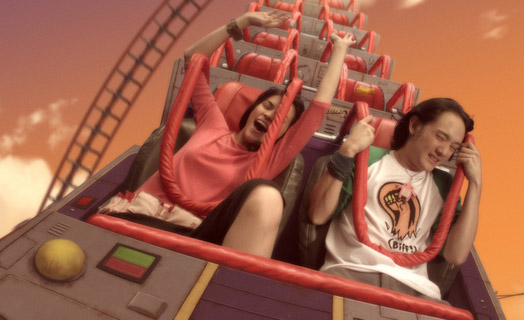 "Saving Sally"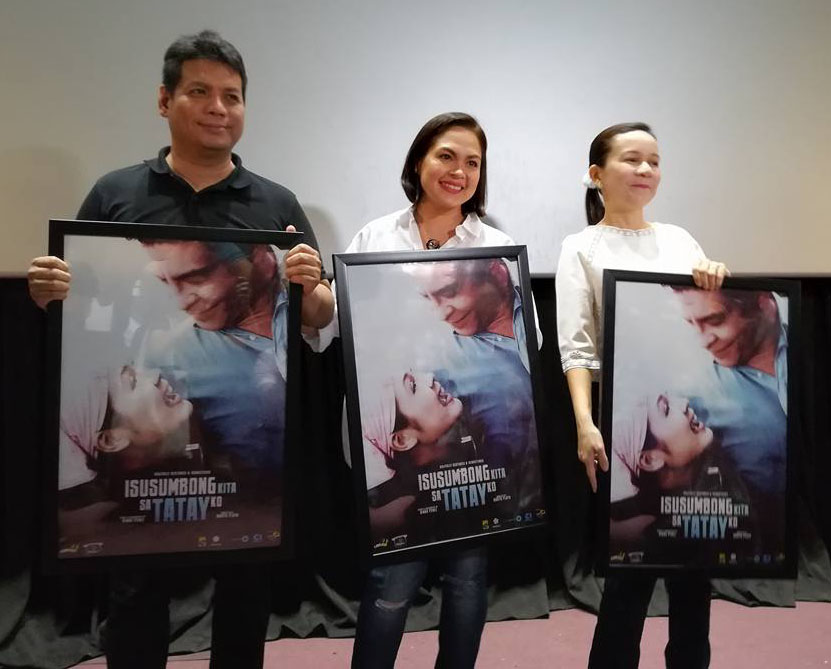 Dindo Perez, scripwriter, Sen. Grace Poe and Judy Ann Santos with copies of the digitally restored movie poster.
Throwback to FPJ
CineMo celebrated the birthday of the King of Philippine Cinema Fernando Poe Jr. via a successful screening of the digitally restored and remastered movie "Isusumbong Kita sa Tatay Ko" at SM North EDSA.
The event was a star-studded success with attendees including FPJ's co-star in the movie, Judy Ann Santos, her husband Ryan Agoncillo, Primetime King Coco Martin, Yassi Pressman, Susan Roces, wife of the late legend, and their daughter Sen. Grace Poe.
ABS-CBN truly went all out with celebrating the birthday of FPJ not only by screening the restored version of one of his movies but also airing his other blockbuster films on ABS-CBN TVplus' CineMo channel for the whole month.
"The whole family and I are very touched and thankful that this is being done for FPJ's films so that young people may be able to see his works," said Susan, FPJ's wife of almost 36 years.
Juday, who played his daughter in the movie, shared her happiness and fond memories of Da King. "This might be one of the best experiences I've had while making a movie. Everyone was a pro, and we were all just so happy on set," she said.
She added, "Finally, people will be able to see the works of FPJ. He truly is a legend. We should celebrate him and his works because he has inspired many."
Meanwhile, Sen. Grace was very excited to watch the film and expressed how it holds a special place in her heart.
"This movie is close to my heart. There are some parts that were based on my life, so it is also a testament of my father's love for me," she said.
Since 2011, ABS-CBN Film Restoration Project has been restoring classic films to help preserve Philippine cinematic history. Together with Central Digital Lab, it has become the first restoration effort to be done within the country. "Isusumbong Kita sa Tatay Ko" is one of the more than 120 films that ABS-CBN has restored, some of which were already screened internationally via film fests, screened locally via red carpet premieres, aired on free-to-air and cable television, viewed via pay-per-view and video-on-demand, distributed on DVD, and downloadable even on iTunes.
CineMo will continue to air FPJ movies during it's "FPJ: Hari ng Aksyon" block every Sunday at 5pm.
CineMo is available on ABS-CBN TVplus. ABS-CBN is the first media and entertainment company in the Philippines to make the historic switch from analog to digital terrestrial television in 2015 to transform the TV viewing experience of Filipinos. Using digital signal transmission, ABS-CBN TVplus makes TV viewing dramatically crystal clear. Besides exclusive channels, it can also capture and broadcast channels that transmit in digital and is offered for a one-time payment fee.
James Franco in "The Vault"
Known for his versatility and expansive acting chops, James Franco is back on the big screen in "The Vault" an action-thriller that takes you to oblivion every single scene starring with Clint's daughter Francesca Eastwood and Taryn Manning (Netflix star in "Orange is the New Black").
"The Vault" starts off like any other day for weary bank manager Ed Maas (James Franco) get coffee, stare blankly at the clock, gripe about a quiet bank. All seems normal until the day turns unexpectedly fast and dizzying as he's confronted with a barrel of a gun and two on-edge sisters who are robbing his bank in order to help their brother pay off his debts.
At its heart, "The Vault" is a loyalty play. Three estranged siblings are caught in a desperate situation that forces the resolution of life-long conflicts. This day will make or break them. It's love and a family bond versus fear and betrayal, forgiveness versus revenge, trust versus suspicion and this bank is the nightmarish battleground.
The Dillon sisters don't necessarily like each other, but they'll always look out for each other. Leah, ex-military, has just picked up her career criminal sister, Vee, from prison, when they learn that their troubled older brother, Michael, has burned down a warehouse owned by a notorious gangster. The siblings find themselves on the hook for an outrageous sum of money and have only two weeks to get it or Michael will die. So with nowhere to turn, they decide to rob the town's biggest bank.  The FBI gets wind of the bank heist and surrounds the building as they go down the basement vault. But the bank's basement hides a terrible secret and before long, the Dillons must choose whether to face the police outside or the terrible supernatural forces in the vault below.
"The Vault" is set to hit cinemas on September 6 and is distributed by Axinite Digicinema.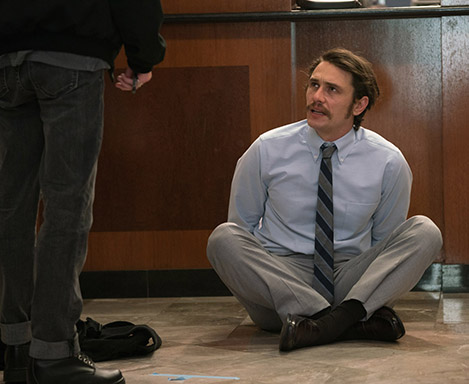 "The Vault"
K-pop rom-coms
Get into a romantic Koreanovela frenzy as love-and-music-themed "My Lovely Girl" and wacky "Marriage Not Dating" mark their cable television debuts to spice up weekend nights on Jeepney TV this August.
Reminisce over both love and pain in a two-hour serving every Saturday night of "My Lovely Girl" starring Korean superstar Rain and girl group f(x) member Krystal Jung. Still guilty for the death of his girlfriend Stella, talent scout and CEO Henry (Rain) searches for Stella's sister, Celine (Krystal), an aspiring singer and songwriter. In the midst of healing through music, the two develop feelings for each other. Henry, however, faces restraint as he remembers his painful past. 
Meanwhile, weekend evenings liven up with a whirlwind of backfired plans and a crazy search for love in "Marriage Not Dating." Wealthy plastic surgeon Gong Gi-tae has no interest in getting married, while marriage is all shop girl Joo Jang-mi dreams about. In order to stop the blind dates set up by his parents, Gi-tae introduces Jang-mi as his girlfriend, certain that they would never approve of her.  But plans go awry, and the two get tangled in both pretend and real feelings.
Kapamilya actor and "Ikaw Lang Ang Iibigin" star Gerald Anderson is also the "JTV Icon of the Month." Catch his performance special on "JTV Star Showcase" on August 6, 13 and 20 (Sundays) at 7:30PM; and off-camera special "BTS: Gerald Anderson" on August 27 (Sunday) at 7:30PM.
Jeepney TV is iconic Pinoy television reimagined, bridging generations of Filipino viewers by bringing back good memories and celebrating the best of Pinoy pop culture.
Starting August 12, catch romantic Koreanovelas "Marriage Not Dating" every Saturday at 6:30PM and "My Lovely Girl," Saturdays and Sundays at 8:30PM on Jeepney TV, available on SkyCable channel 9, Destiny Cable Analog 41 and Digital 9.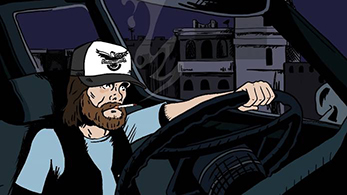 "Tales from the tour bus"
"Tales from the tour bus"
"Tales from the tour bus" chronicles the tales of some of country music's most legendary artists. The brand-new animated CINEMAX Original series will begin its eight-episode season same time as the U.S. on Saturday, September 23 at 10 a.m., with a same day primetime encore at 10:30pm, exclusively on Cinemax. New half-hour episodes will be premiering on subsequent Saturdays at the same time. The series will also be streaming on HBO GO. 
Marking a return to his roots in animation and as a musician, Judge ("King of the Hill"; "Beavis and Butt-Head"; Emmy nominee for HBO's "Silicon Valley") co-created, narrates and serves as an executive producer on the series, which recounts the raucous adventures of these musicians, as told by those who knew them best. "Tales from the tour bus" kicks off with an episode devoted to Johnny Paycheck, followed by episodes about Jerry Lee Lewis, George Jones and Tammy Wynette (two parts), Billy Joe Shaver, Waylon Jennings (two parts) and Blaze Foley.
"Tales from the tour bus" features animated interviews with former bandmates, friends and other erstwhile associates, who share uncensored anecdotes about the exploits of these artists, brought to life by animated reenactments, woven together with live-action archival performance footage and photos.
Young actor Finn Wolfhard became an overnight sensation when he starred in the smash hit Netflix original series Stranger Things, as Mike Wheeler, a bullied young man who becomes an unlikely hero in the quest to save his best friend.
New Line Cinema's upcoming horror thriller "IT"
Now, Wolfhard stars as Richie Tozier in New Line Cinema's upcoming horror thriller IT (in Philippine cinemas September 7).
Richie Tozier is a motor-mouthed jokester peering out from behind Coke-bottle glasses. Wolfhard says, "Richie is sort of a goofball, who loves videogames and television, which is something we share. He tries to be the entertainer of the group, except no one thinks he's as funny as he thinks he is. They get annoyed with him and just brush him off. After Georgie goes missing, things start getting more serious and Richie begins to realize that something is very wrong in Derry…something he can't laugh off."
IT, in many ways, has a very familiar feel to Stranger Things. The characters live in the bubble of a small town combined with kids fighting demonic forces.
"I shot it directly after Stranger Things," explains Wolfhard. "It was similar but different. It was a bigger crew, you had to answer to more people. It was kind of like going to college, and a bigger-budget kind of thing. But it was one of the best experiences I've ever had in my life."
In a recent appearance in TV's Good Morning America, Wolfhard admits that IT's monster, Pennywise, is scarier than the Demogorgon in Stranger Things. "The Demogorgon you could kill, for real, but Pennywise can shapeshift into anything and is kind of immortal in a sense," Wolfhard added. "I think that's why he's scary because he's more of a being."
New Line Cinema's horror thriller IT, directed by Andy Muschietti (Mama), is based on the hugely popular Stephen King novel of the same name, which has been terrifying readers for decades.
The film tells the story of seven young outcasts growing up in the township of Derry, Maine, who call themselves "the Losers' Club." Each of them has been ostracized for one reason or another; each has a target on their back from the local pack of bullies…and all have seen their inner fears come to life in the form of an ancient shapeshifting predator they can only call It.
For as long as their town has existed, Derry has been the entity's hunting ground, emerging from the sewers every 27 years to feed on the terrors of its chosen prey: Derry's children. Banding together over one horrifying and exhilarating summer, the Losers form a close bond to help them overcome their own fears and stop a new killing cycle that began on a rainy day, with a small boy chasing a paper boat as it swept down a storm drain…and into the hands of Pennywise the Clown.
A presentation of New Line Cinema, IT will be released worldwide by Warner Bros. Pictures, a Warner Entertainment Company.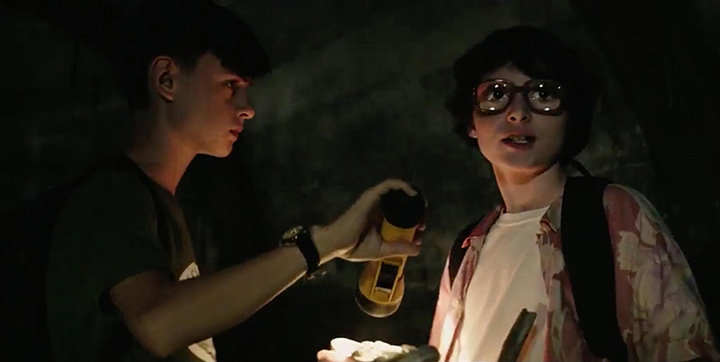 Scene from "IT"
Stephen King's "The Dark Tower"
For his latest film, Idris Elba has learned to shoot from the hip.
"The gunslinger is ridiculously fast," describes the British actor of his character in the big screen adaptation of the epic Stephen King novels, The Dark Tower (now playing in Philippine cinemas).
"There's no looking when he's putting his guns in and out of his belt; that was our focus. As a kid you play pretend, and now here I am – it's like a living playground of the imagination."
To master the Gunslinger's moves required both firearm training and an extreme physical fitness. For the latter, Elba trained extensively in boxing and mixed marital arts training, both before and during filming.
Stunt Supervisor Grant Hulley says that the largest-scale stunts in the film are seen in the Dixie Pig sequence, as Roland tries to save Jake from Walter. "It's an enormous area where the real gunslinger in Roland is revealed. He is firing multiple shots and goes through hundreds of rounds, diving across a chasm. The action progresses to the Dixie Pig creatures inside aquariums getting shot, with the water-filled tanks exploding."
Over the years, Stephen King has established an astounding fan base of die-hard disciples, and the writer has millions of followers on social media. Because the Dark Tower series is the nexus for most of the King universe and crosses over into so many of King's other books, it was important to the filmmakers to make a few sly nods to King's other written works which the fans may recognize.
"We had a lot of fun planting hidden Stephen King references in the film," says director Nikolaj Arcel. "I wanted fans to sitting in the audience, thinking, 'Oh is that from another Stephen King story?'"
In The Dark Tower, the last Gunslinger, Roland Deschain (Elba), has been locked in an eternal battle with Walter O'Dim (Matthew McConaughey), determined to prevent him from toppling the Dark Tower, which holds the universe together. With the fate of the worlds at stake, good and evil will collide in the ultimate battle as only Roland can defend the Tower from the Man in Black.
The Dark Tower is distributed by Columbia Pictures, local office of Sony Pictures Releasing International.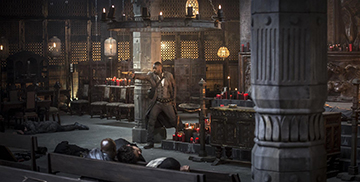 "Dark Tower"
All Credit Goes There :
Source link
Comments
comments