MANILA, Philippines — Medical physicist Karen Ibasco was crowned as this year's Miss Earth after besting 84 other earth warriors.
Cheers from the hometown crowd erupted inside the Mall of Asia Arena Saturday night as outgoing queen Katherine Espin from Ecuador passed on the crown to the 26-year-old beauty from Manila.
Ibasco, who studied applied physics and medical physics at the University of Santo Tomas, impressed both the judges and the audience with her reply during the question and answer segment of the pageant.
Entertainment ( Article MRec ), pagematch: 1, sectionmatch: 1
She pointed out during the final question and answer portion that the real enemy of Mother Earth is not climate change, but its inhabitants.
"I believe that the real problem in this world is not climate change; the real problem is us because of our ignorance and apathy. What we have to do is to start changing our ways, to start recalibrating our minds, and redirecting our steps, because together, as a global community, our micro efforts will have a macro effect to help save our home, our planet," she said.
She got medals for Best in National Costume for Asia Pacific, Darling of the Press, and Group 2 Swimsuit Competition. In addition, she bagged silver medals for Resorts Wear Competition and Long Gown Competition.
Ibasco became the fourth Filipina to be crowned as Miss Earth since the pageant began in 2001. She followed the footsteps of Karla Henry (2008), Jamie Herrell (2014) and Angelia Ong (2015).
Australia's Nina Robertson, Russia's Lada Akimova, Colombia's Juliana Franco are this year's Miss Air, Miss Fire and Miss Water, respectively.
Over the weekend, two other Filipinas shone in international beauty pageants. Nelda Ibe finished as first runner-up at Miss Globe 2017, while Teresita Ssen "Winwyn" Marquez was crowned as Reina Hispanoamericana 2017, making her the first Filipina to win the title.
READ: Filipina medical physicist is new Miss Earth 2017
Philippines' bet Karen Ibasco stuns the hometown crowd at MOA Arena with her yellow long gown. Philstar.com/EFIGENIO TOLEDO IV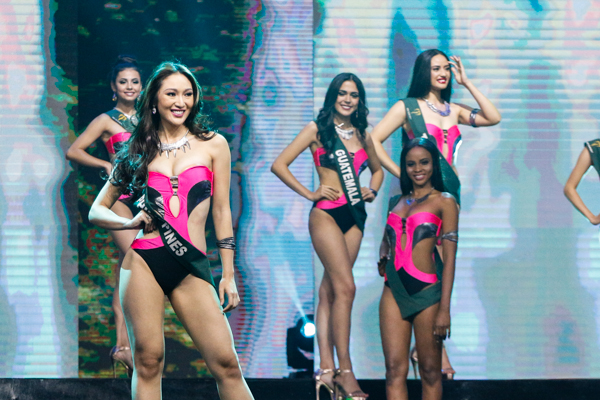 Ibasco shows off her curves during the swimsuit portion. Philstar.com/EFIGENIO TOLEDO IV
Karen Ibasco cannot control her emotion after the announcement of the new queen of Earth warriors. Philstar.com/EFIGENIO TOLEDO IV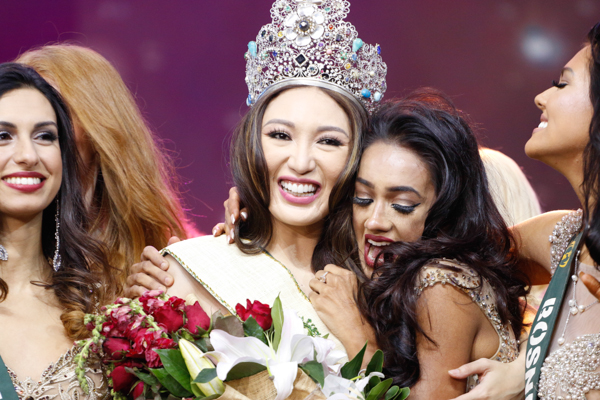 Miss Earth 2016 Katherine Espin of Ecuador transfers the crown to the 26-year-old beauty from Manila. Philstar.com/EFIGENIO TOLEDO IV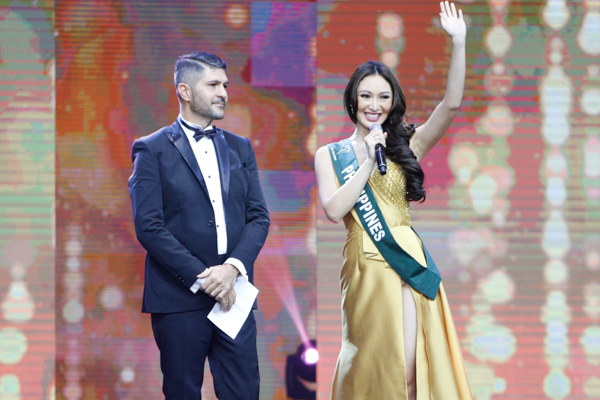 Karen Ibasco shows she is a combination of beauty, grace and brains during the question and answer portion with journalist James Deakin. Philstar.com/EFIGENIO TOLEDO IV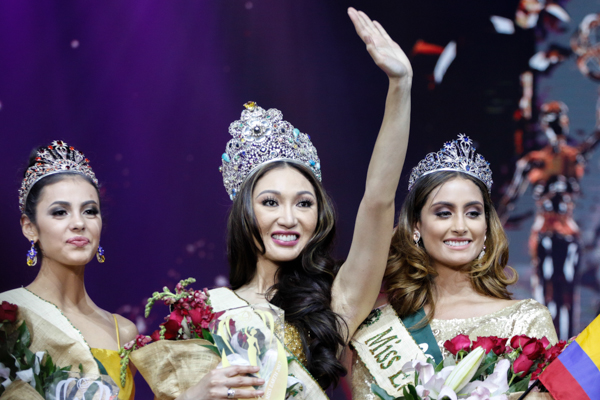 Ibasco, a medical physicist, waves to her supporters during the coronation night of Miss Earth 2017. Philstar.com/EFIGENIO TOLEDO IV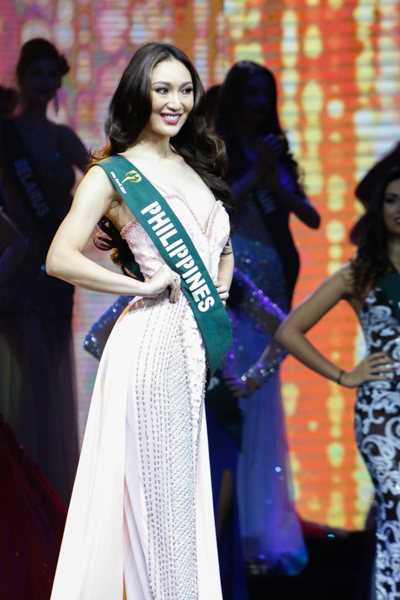 Ibasco becomes the fourth Filipina to be crowned as Miss Earth since the pageant began in 2001. Philstar.com/EFIGENIO TOLEDO IV
All Credit Goes There :
Source link
Comments
comments