One million Filipinos have signed up for ABS-CBN's customer loyalty program Kapamilya, Thank You barely a month after it was launched in July, wherein those who watch or patronize products and services of ABS-CBN can earn and redeem Thank You points to enjoy rewards.
"We want to know our audience on a personal level. Gusto namin silang kilalanin. We treasure our Kapamilya. We know what makes them cry, laugh and care, but we also want to know exactly who they are and thank them for remaining loyal to ABS-CBN through the years," said Richmond "Ezer" Escolar, ABS-CBN head of customer relationship management. 
According to Ezer, members instantly earn 30 Thank You points upon registration for the program, which they can use to instantly claim a free KBO weekend on their TVPlus boxes. They can earn more points by watching ABS-CBN shows on TV or iWant TV and entering the hashtag of the day. Other ways to earn points include topping up their ABS-CBNmobile prepaid SIM, paying their ABS-CBNmobile postpaid account, enrolling their ABS-CBN TVplus account, subscribing to KBO pay-per-view service, registering their Skycable account and paying the bills.
Members can get Kapamilya Gifts by redeeming as low as five points for an all-day text to ABS-CBNmobile, Globe and TM using their ABS-CBNmobile phones via KTRITEXT5. Other gifts that can be redeemed with higher points include access to iWant TV, weekend movie marathon on TVplus, gift certificates from the ABS-CBN Store, rebates on ABS-CBNmobile or SKY accounts and discounts on purchase of ABS-CBN TVplus boxes. They can also use them to make donations to ABS-CBN Lingkod Kapamilya public service programs like Operation Sagip, Bantay Bata or Tulong Center. 
"In such a short time frame, we have a seen a lot of redemptions made in less than two weeks," shared Ezer. "We soon plan to offer more Kapamilya Gifts like being part of our shows' audiences, visiting the sets of our teleseryes, meet and greet with the stars and tickets to Kapamilya events and screenings."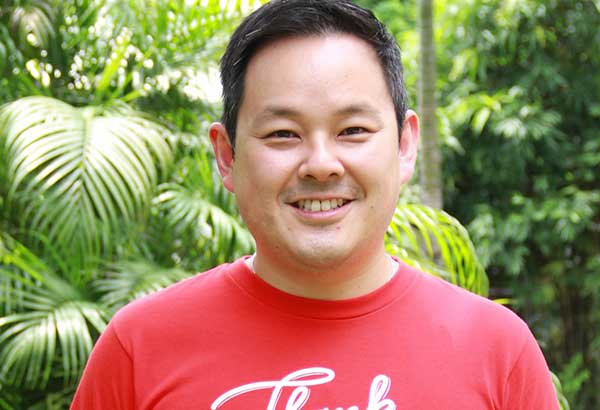 ABS-CBN head of customer relationship management Richmond 'Ezer' Escolar
With the line-up of exciting experiences as Kapamilya Gifts, Ezer said the use of a gift box is fitting as the logo of the loyalty program. 
Entertainment ( Article MRec ), pagematch: 1, sectionmatch: 1
Among those who have availed of the gifts was John Jefferson Brigino, a 24-year-old data encoder in San Pedro, Laguna who describes himself as a solid Kapamilya. 
Because of his work schedule, he watches his favorite programs online via iWant TV. He is an ABS-CBNmobile subscriber who has participated in its Kapamilya VIP program thrice and regularly subscribes to KBO service of TVplus. 
He first learned of the program when he saw a photo of Coco Martin holding a gift box on Instagram. He later saw the plug on TV that sparked his curiosity further. It prompted Jefferson to visit the site at thankyou.kapamilya.com and sign up to become a member. 
"I felt happy seeing the Kapamilya stars saying 'thank you.' It became very personal for us who are supporters of ABS-CBN. I think this is the first time that all the services of ABS-CBN including SKYcable, ABS-CBNmobile and iWant TV have come together to give back and acknowledge the viewers and subscribers. And they are generous in giving rewards, which for me, means that ABS-CBN gives so much when they give back to its Kapamilya," said Jefferson.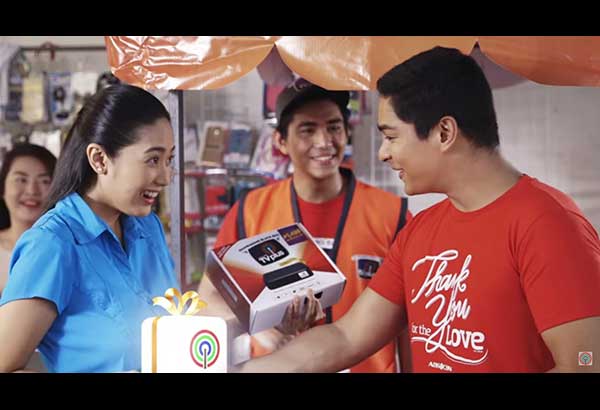 Kapamilya fans who patronize ABS-CBN products can receive gifts from Kapamilya, Thank You
As of this writing, Jefferson has earned 126 Thank You points and redeemed points for access to iWant TV. 
"It's great and rewarding because I just avail of ABS-CBN's products before. But now, I have a chance to receive freebies just because I patronize Kapamilya services and products," he said.
According to Ezer, they will expand the program so Filipinos overseas who subscribe to The Filipino Channel or popularly known as TFC and send their balikbayan boxes via Star Kargo can also earn points.  
He added that they are already planning to include other ABS-CBN's business like Star Cinema, O Shopping, Kidzania, ABS-CBN Publishing, ABS-CBN Store and the soon to open ABS-CBN Experience Store. 
Meanwhile, those who have enrolled in the program can now enjoy a single sign-on Kapamilya ID that they can use to access iWant TV and the newly launched Kapamilya Tickets online portal or KTX (ktx.abs-cbn.com) that gives the public access to their favorite shows and events by booking a Studio Tour or purchase tickets to Kidzania. 
"Our Kapamilya can look forward to a warm and fuzzy feeling that they're even more loved by ABS-CBN, that we are thanking them for the love they've shown us in a way that they can grasp," said Ezer. "I'm very excited about that, their happiness and excitement when they realize, 'Hey, ABS-CBN knows me by name, and knows exactly what I like."
All Credit Goes There :
Source link
Comments
comments