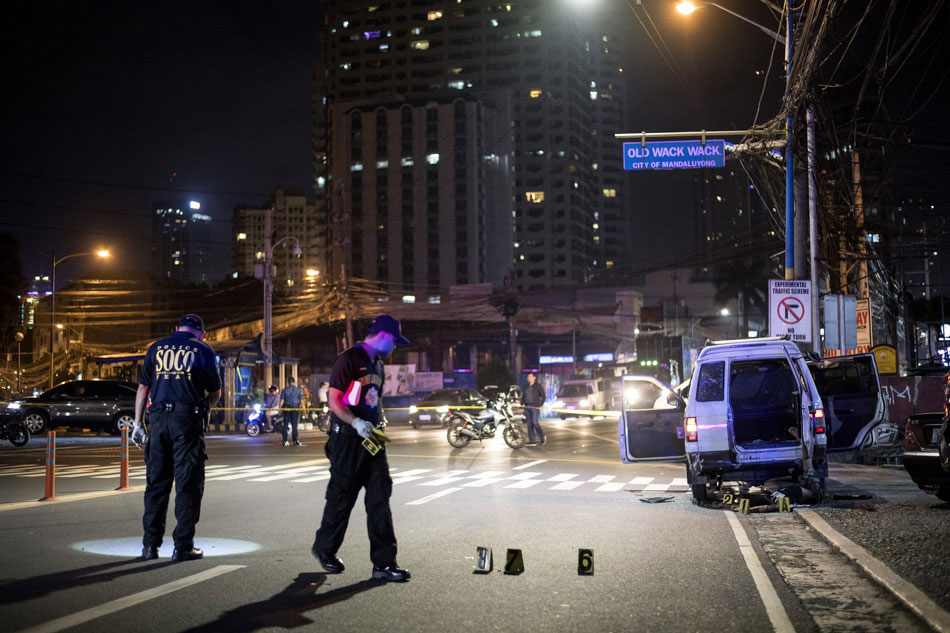 Homicide charges were filed against 10 police officers and three village watchmen who were involved in the botched operation in Mandaluyong City that left two civilians and two others wounded, a police official said Monday.
National Capital Region Police Office Director Oscar Albayalde said the accused police officers assigned at Mandaluyong City were placed under restrictive custody in Bicutan.
Last week, Albayalde promised they will get to the bottom of the Dec. 28 fatal shooting and vowed there would be no cover-up in the investigation.
During the press briefing at Camp Crame, Albayalde said it was also possible the victims carried firearms, contrary to earlier reports they were unarmed.
Jonalyn Amba-an and her companion Mhury Jomar tested positive for gunpowder nitrates.
Amba-an and Jomar Hayawon died from the shooting mishap. Amba-an's live-in partner Eliseo Aluad, and Danilo Santiago suffered gunshot wounds.
They were transporting Amba-an who earlier got shot at a construction site while pacifying an altercation. 
On their way to the hospital, police officers and village watchmen mistakenly opened fire at their vehicle on suspicion it was a getaway vehicle of Amba-an's assailant.
The police officers involved in the incident were identified as Senior Inspector Maria Cristina Vasquez, Police Officer 2 Nel Songalia, PO 1 Jave Arellano, PO1 Tito Danao, PO1 Bryan Nicolas, PO1 Julius Libuyen, PO1 Mark Castillo, PO1 Alberto Buag, PO1 Kim Tinbusay, and PO1 Alfred Urbe.
Meanwhile, Wilmer Duron, Ernesto Fajardo and Gilbert Gulpo were the three village watchmen also tagged in the incident. 
— Jeff Canoy, ABS-CBN News
All Credit Goes There :
Source link
Comments
comments