MANILA, Philippines – Society still has too much to say about the youth today. It's like we're still inside a bubble where it seems much is expected of us — and at the same time, not much at all — in equal amounts. We're deemed as shallow, conceited humans holding beers in our left hands and iPhones in our right. We used to be told to sit down, stay quiet and mind our own business. And that's exactly what we didn't do.
With a new generation so hungry for change, it's no surprise to see how creative the youth can get. The most beautiful thing about it? Things like age, social status and educational background weigh much, much less than drive, passion and will. Young STAR's Fresh Produce, an annual list of talents to watch out for, is the perfect example of that.
It's 2017 and with this batch of young movers and shakers letting what they do speak for who they are, it's no wonder they're finally ripe for the picking. — Isabel Aguas
Janina Vela, 18, Beauty & Lifestyle YouTuber @janina.vela
I started three years ago with no idea what was gonna happen. There are amazing Filipina makeup gurus here but nobody my age. I wanted somebody I could relate to more, somebody who's Filipino and a student.
It's not too bad, the free stuff that I get. It's awesome, I love free makeup! (Laughs)
Lifestyle Feature ( Article MRec ), pagematch: 1, sectionmatch:
Fame changed me. But when we hear that, we think it's such a bad thing. YouTube pushes me out of my comfort zone. It's so new, it's so different — it really pushes me to be the "next level" version of myself.
 I love talking to people, I love smiling for pictures. It's work, and yeah, it's a business, but when you're doing something you truly love — and it's something you feel passionate about — it doesn't feel like work.
 It's really about knowing your priorities. Yes, I am a YouTuber, but I'm also a student. But of course, over school, it's family.
 My dream is to put out short films, eventually. Short films with a purpose. YouTube was a big reason as to why I took up film (in school).
I feel like if my experiences can help at least one person out there, and if talking about what I'm going through can help a person, then I'll put it up online.
 It's not fake when you see me happy. I think it's just pure joy; I'm not letting the (negative) situation take over my life. And I think that's why (my viewers) don't know that I'm sad (sometimes), because I choose not to dwell on the low points of my life and just focus on what's good in the world still.

It started with just dancing. Dancing talaga yung naging vehicle ko sa showbiz. It started in school and then it grew on me na it's not just the dancing, but it's the storytelling that I'm in love with.
I've been holding onto three words when it comes to my passion: create, discover, and share.
Love ko yung writing. Sana in the near future, mabigyan ako ng time na mag study talaga. I've been writing poems, and I have people rin na tinutulungan ako. It's a whole other world. I'd love to discover that.
I'm into short films right now. I believe short films are the future kasi sobrang fast-paced na ng generation ngayon. Yung attention span natin is getting shorter.
I'm indie at heart. (Pero) sana ma-appreciate yung mainstream movies, mainstream music and 'wag na magkaroon ng hati.
With acting, I'm still learning. I'm still in the process of diving into that. Pero having that aspiring filmmaker eye, mas mahirap, mas complicated for me kasi, iniisip ko yung magugustuhan ko rin kung ako yung (director).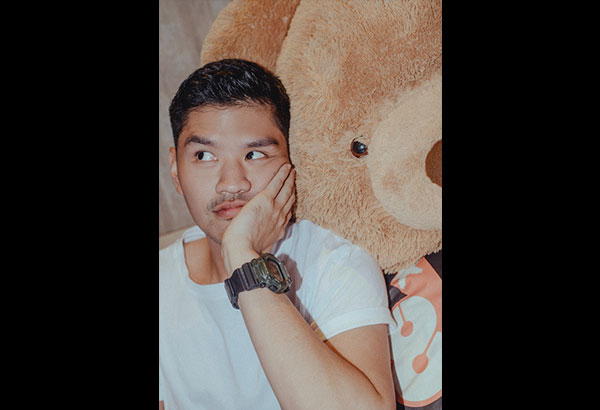 I'm preparing for Diageo World Class. It's a cocktail competition and I'm going to be representing the Philippines. I'm pretty preoccupied with that. And we're also coming up with a new cocktail and food menu for 12/10.
There's a notion that bartending is always about that flair — that cool stuff. It's more about going back to your roots, going back to the classics, and just making a great drink. We see it as a craft.
You actually get to know a person by the drinks they order.
I try to come up with drinks in my head, and I always list them down. The next day, it's executed. I always like coming up with new stuff. And then coming up with crazier stuff.
People still have the notion of "I drink to get drunk," not really "I drink to enjoy this drink." I guess one thing that I try to do is treat drinks like food — there's so much work (that goes into a drink).
I wanna own a club, but I wanna have my own bar. I'm not getting any younger, so I have to be realistic. At some point, I need to have a "money maker." But at the same time I wanna have a passion project.
I like to talk about the universe. It's pretty cool. Something like the law of polarity: when you're at your happiest, you're gonna… go down. There's balance eh.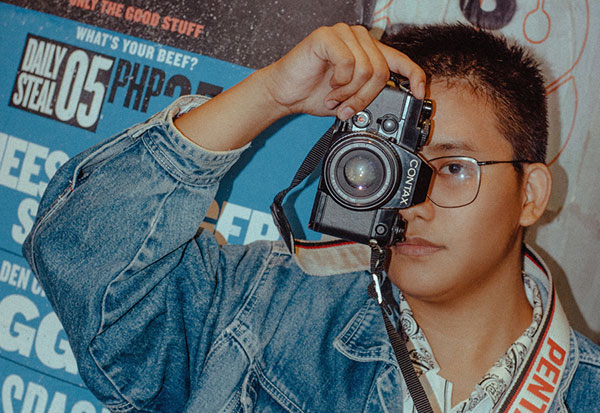 Redge Hawang, 20, Photographer @hawang1996
I've always wanted to be a photographer. Not really a film photographer, accident lang yun, pero I've always wanted to be a fashion photographer. Pero parang impossible for someone na hindi nag college or nasa top schools.
Wala na akong parents so yung brother namin yung nagaalaga samin. It's too much na pinag-aral niya kami since fourth-year high school siya. Nung dumating ako sa point na yun, sabi ko I wanted to pursue my dream tapos gusto ko dumating yung araw na ako na magpapa-aral sa sarili ko.
Honestly, what keeps me going is my brother. I want to make him proud. I want to work on my own and provide for myself. That's my gratitude for him.
I've been a film photographer for one year palang. A highlight for me would be nung nag-intern ako kay Ralph Mendoza because he taught me everything. He's very hands-on.
Dream subject? Kate Moss. (Laughs)
Malaking tulong yung Instagram kasi you reach a lot of people without sending cards. You just have to work and show it.
I don't edit or retouch my photos because I shoot film and I want my photo the way it is. Practice, practice, practice to get to the point na you don't have to edit things.
I don't really assume that things will happen. Basta ako I just work, shoot, work, shoot. I'll go wherever life takes me.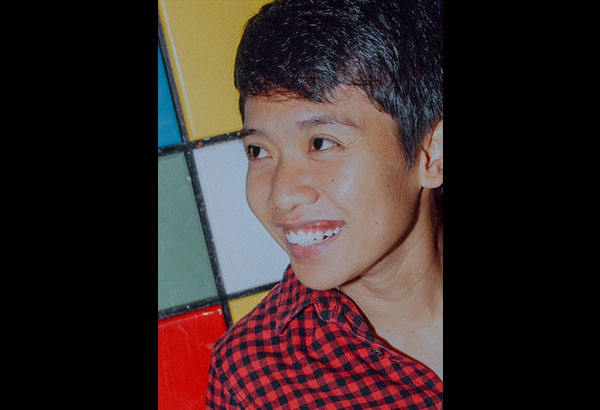 Kim Fajardo, 23, Student-Athlete@kimfajardo9
Yung family ko, into sports talaga. Nung grade two ako, ayaw ko sa volleyball. Ayoko ng contact sports. Ayoko talagang maglaro kasi running for honors ako noon. Yung gusto ko lang noon, mag-drawing at painting kasi daddy ko ganun. Introvert ako. Pero kung para dun ka talaga, dun ka talaga mapupunta.
Volleyball na yung buhay ko ngayon. Hanggang kaya kong maglaro ng volleyball, ilalaro ko talaga eh.
 Di ako nagagalit. Never pa. Sabi nga sa 'kin ni coach na, kailangan mong magalit. Pag galit ako, tahimik lang ako. Tapos alam na nila yun. Tapos kung sumagot ako nang mataas onti, tahimik na sila. Alam na nila 'yan.
 Kung ano (meron) ako ngayon, i-eenjoy ko muna 'yun. Siguro 'pag dumating yung opportunity or chance na makakapag-business ako, eh di sige, mag-bubusiness ako. Gusto ko kasi pumasok sa food eh. Athlete kasi, malakas kumain.
(Gusto ko) maging isa na lang talaga (ang volleyball industry). Kasi laging one for one. Gusto nilang umangat yung volleyball, gusto nilang maging okay ang volleyball ng Pilipinas, makilala ulit sa volleyball. Paano mangyayari yun kung dito pa lang sa Pilipinas, ang gulo-gulo na?
 Kahit na magkakaiba kaming (volleyball players) ng culture, 'pag nagsama-sama kami, para kaming mga jejemon lahat. Sa court lang kami magkalaban. Kasi sa court talaga, pagtiningnan ka nung isa — kahit kaibigan mo 'yun — parang kakainin ka eh.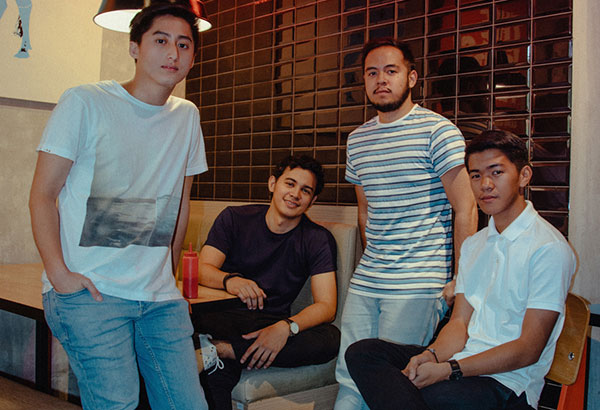 Rusty Machines (@rastamachina) Iggy San Pablo, 25, Vocalist and Rhythm guitarist(@igspector); Miko Miso, 24,Drummer(@mikomiso);Leandro Fabregas, 25, Bassist(@leandrofabregas); and
Joshua Andres, 25, Guitarist (@ishhh)
Iggy: Ako, Miso, and Josh have been bandmates since Grade 7. Bandmates sila (Miso and Josh) before, and the name was Black Rose. (Laughs)
Leandro: This year lang ako naging part of the band. Sabi lang ni Iggy sakin, "Ready ka na ba mag rak life?"
Iggy: Yung common denominator namin is we all listen to Last Dinosaurs. We watched them both times when they were here. Konting Strokes, konting Phoenix, pero parang may kanya kanya rin.
Miso: Collectively, we're all into Ang Bandang Shirley.
Miso: Parang lumalaki na ulit yung following ng indie scene. Yung bands na lesser known, mas nagkakaron na ng exposure. When we started the band in grade school, nawalan kami ng gana mga 2006 on the way to college, and we just went back mga third year college primarily because bands were coming out again. There was a lull for a bit.
Iggy: May nabasa akong quote from Kathy Gener. Sabi niya parang "It's all about contributing to the scene by making good music — arbitrarily good music." Hindi naman kailangan mag tunog masa or niche or sobrang indie.
Miso: I think one of the strong points of the music scene now is that it's so easy to produce music. The internet made it so easy to get heard. That's why we're lucky to be a band in this age. It's so easy to market ourselves.
Iggy: Right now, we're planning for an album. Hopefully by next year, tapos na. Dream gig would be either Wanderland or Singapore Baybeats.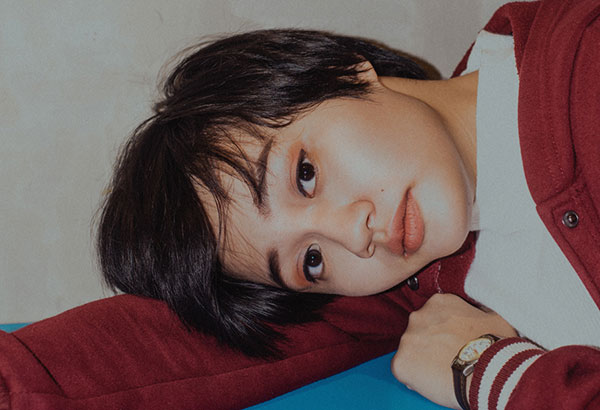 Ianna Rallonza, 20, Illustrator @iannar
Right now, I'm in the phase where I want to get down to exploring yung mga gusto kong gawin. The past few years have really just been school, design and studying. I'm really excited to be able to work on projects.
 I'm a Visual Communications major in UP Diliman, so that's less art for art's sake and more on design, clients, and advertising. Designing for advocacies, movements.
 I want to write about the stories of women and the feeling of vulnerability. Parang yung theme niya ay strength in vulnerability. 
When I started drawing, I was heavily influenced by anime and cartoons. But it all changed when I went to college in UP Diliman. Sobrang nabigla ako like, wow, there are more ways to explore art. I started taking art history classes, Western art history, and Asian art.
 My art is less about personal expression, and more a result of everything that I'm interested in studying. It's humbling in a way, because you know that what you express is not just something internal, but you're sort of connected to this bigger thing.
 I did nude modeling once and it was very fun. I did it because I believe in the craft of figure drawing. I got better because of the figure drawing classes in my school, and being able to be on the other side — it felt awesome. It's liberating, and knowing that you're the object that with every stroke someone's improving — that's great.
 Lately, when I'm bored, I've been trying to relearn the guitar by practicing Mitski songs. You should search for her, she's great. When I'm bored and sad, I cover Mitski songs.
 I've been wanting to get into making zines, and making live visuals for music as well.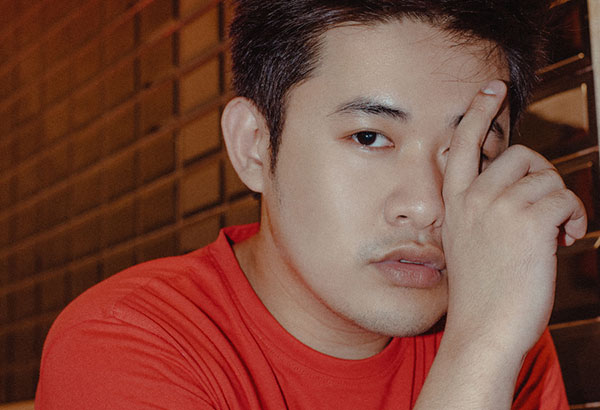 Paulo Lazaro, 24, Menswear Designer @paulolazaro.design
I can't really say this was what I wanted when I was younger because I took filmmaking in college and worked in TV production for a year. Part of me felt that filmmaking wasn't for me.
Designing clothes must be one of my passions because I got it from my mom, who is also a fashion designer. Growing up, I was exposed to everything from cutting to sewing. Plus, our tailor was my best friend.
Pag may program sa school, dapat ako palagi ang in charge sa attire ng class. Nung prom ko, ako din nag design ng sarili kong suit and my friend's as well. Tapos nanalo siya na Prom King.
What I love the most is when people appreciate my work — whether it's my client, or random messages from friends, but most especially when my family is proud of what I'm doing. Yun talaga yung best feeling.
Maybe because I'm a guy, alam ko kung anong bagay sa client ko or hindi. My service is very personal and minsan nagiging friends ko pa yung mga clients ko. (Laughs)
I am lucky and blessed to dress up celebrities like Alden Richards, Daniel Padilla, Enrique Gil and James Reid. Through the help of social media, people see my designs for them and I think it's one of the reasons why people are starting to know me in the world of fashion.
For now, I only offer custom-made clothes and just started to design shoes as well. I'm now working on my RTW line that hopefully I can launch next year.
Photos by ANDREA BELDUA and Kitkat Pajaro
Produced by Tin Sartorio and Neal P. Corpus
Shot on location at 8 Cuts Burger Blends
All Credit Goes There :
Source link
Comments
comments