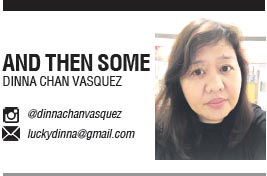 AT the end of every year, I usually do a little spring cleaning and guess what I realized? I have over 30 foundations! After blaming myself for accumulating that much, I decided to do review some of them and share what I think about them:
MAC Studio Face and Body Foundation. This is in my top 3, and there are times when it's my favorite foundation. MAC Face and Body is very runny in texture and lightweight on the skin. The coverage is buildable and it takes a while to set it with powder. You don't need to set it, though, as compared to MAC's other foundations, this doesn't transfer as much. I use the shade C6, which is kind of dark on me but there are days when I want to look darker. I also use this to mix with lighter-colored foundations. I usually keep MAC Face and Body in the refrigerator because it separates easily, probably due to its texture.
MAC Studio Waterweight Foundation SPF 30. This is one of those serum foundations that you have to shake before using and dispense with a dropper. This has light to medium coverage, and I like it because it has SPF 30. My shade in this foundation is NC40.
MAC Lightful C Quick Finish Compact SPF 50 PA++++. This is the only cushion foundation that I like and it has SPF 50. This offers light to medium coverage that's buildable. The finish is beautiful and it really gives you a glow. You will get compliments when you wear this. I think MAC Lightful C Quick Finish Compact works best with combination or oily skin.
Hourglass Vanish Seamless Finish Foundation Stick. This offers medium to full coverage, depending on how much you apply. I apply this in dots and blend with a beautyblender. This foundation stick is quite expensive (almost P3,000 on Sephora.ph, I think) but very pigmented. I have hardly made a dent on the stick and I have used it many times.
NARS All Day Luminous Weightless Foundation. I didn't like this foundation at first because I thought it was too greasy. But apparently, I just didn't set it properly the first time I used it and I used a beautyblender, which can make it look patchy. The brand's claims about this foundation are quite ambitious. "An oil-free foundation that delivers full, natural-looking coverage with one drop, for lightweight, 16-hour wear. Achieve full-coverage, lightweight foundation that leaves a natural finish. Highly pigmented and perfectly balanced, this breakthrough, full-coverage formula builds and blends effortlessly. Its Even Tone Technology instantly neutralizes redness and dullness, while it works to reduce discoloration for more even, uniform skin. Perfect for all skin types, it features Weightless Long-wear Technology, an exclusive blend from NARS with flexible polymers and treated pigments that move with the skin while providing 16 hours of staying power," NARS said in its web site. I'm not sure if I got all these benefits from wearing this foundation but I do like it. NARS Luminous offers medium coverage. I don't build it up anymore because coverage is quite good. Some people have complained that it could be cakey but it wasn't so on me.
NARS Velvet Matte Skin Tint. Despite its name, NARS Velvet Matte Skin Tint is not just a face tint but a full-coverage foundation. This is a foundation that gives my skin the perfect finish. The only reason I don't use it more often is that, the alcohol content is so high that you can actually smell it. I jokingly apologize to my face whenever I use this. But the matte and flawless finish is worth it. Be careful, though, as it has a tendency to settle into the cracks and lines of your skin. So moisturize and prep properly before application.
Dior Diorskin Nude Air Serum Foundation. The bad thing about serum foundations is that, they can get messy. The bottles of almost
all my serum foundations are dirty and grimy no matter how much I try to keep them clean. The good thing about Nude Air Serum is that,the applicator is very well-made and doesn't create a mess. The foundation itself is lightweight, offers medium coverage and dries to a powdery finish.
It Cosmetics Your Skin But Better CC+ Cream with SPF 50+. This isn't, strictly speaking, a foundation, but because it claims to be a full-coverage cream, serum, sunscreen and primer in one, I will talk about it as such. This is in my top 3 because it is amazing. It offers full coverage, is moisturizing and has high sun protection. I love the finish, too. Proof of how much I love this is that, I have three tubes!
All Credit Goes There :
Source link
Comments
comments