All my bags were packed and I was ready to go, eager to find out what Valerian and his team did in the City of a Thousand Planets.
Destination: Beijing. Mission: To interview Dane DeHaan, Cara Delevingne and Rihanna, three of the big cast of Valerian and the City of a Thousand Planets, the much-awaited new work of the legendary Luc Besson (The Professional, La Femme Nikita, Lucy, The Fifth Element, etc.), touted to be "a visually spectacular adventure" that took Besson seven years to wrap to the tune of $200 million.
Who wouldn't get excited to be among the first to watch a movie being compared by critics to James Cameron's Avatar, tackling the themes of "aggressors exploiting the weak, of racism and human greed that threatens the survival of civilization." Back in 2009, I covered the Avatar junket in Sydney and, together with more than 30 journalists from around the world, we watched film clips of Avatar before we sat down for one-on-ones with Australian actor Sam Worthington who was being launched in the movie that eventually made millions around the world.
Part of the excitement about the Beijing event was again meeting the Rihanna who plays a shape-shifting entertainer named Bubbles. My first close encounter with Rihanna was in 2012 in Tokyo during the junket for Battleship, her first foray into acting. The encounter was so close that, I could smell how fragrant she was during a selfie when Rihanna herself clicked my celfone camera on the deck of SS George Washington which was then docked at the US Naval Base in Yokosuka and where some scenes were filmed. It was the tailend of winter in Japan and we journalists were freezing throughout the series of interviews, comforted by Rihanna's warmth and friendliness.
I was looking forward to meeting DeHaan who plays the titular role as Valerian, a space-and-time traveling agent; and Delevingne as Laureline, the badass partner of Valerian. (Others in the cast are Ethan Hawke, Clive Owen and Kris Wu.)
So everything was set — round-trip tickets, hotel booking, suit for the TV interview (for GMA's 24 Oras supposed to be) and the roundtable interview (for The STAR, but of course, it being the only Philippine paper invited to the big event).
Entertainment ( Article MRec ), pagematch: 1, sectionmatch: 1
And here's the rub: Just when I was conditioned (mentally, emotionally and physically) to leave on a jetplane for the five-hour flight to Beijing, armed with a valid six-month visa, word from Pioneer Films (the local distributor of the movie, set to be released nationwide on Thursday, July 20) came that, woe of woes, the junket had been postponed (virtually cancelled due to time constraints) with no reason given. Not Pioneer's fault, really. The US office must have done last-minute schedule changes. And the "word" came barely 12 hours before my booked early-morning PAL flight to Beijing!
Nothing wasted, actually.
Also in the cast is Rihanna (with DeHaan) as a shape-shifting entertainer named Bubbles. Left: DeHaan and Delevingne in a scene from Valerian in which they travel aboard a spacecraft called The Intruder to Alpha, the massive space station known throughout the galaxy as The City of a Thousand Planets.
Just the same, I reviewed the production notes (very helpful, very useful!) furnished me by Pioneer Films.
Valerian is described as a spectacular 3D event set in a universe beyond imagination, with the main events kicking off in year 2740. The epic adventure follows Major Valerian (De Haan), a roguish government operative and a rising star in the human army, "an extraordinary warrior with a sixth sense for tactics, and is widely known for his bravery." Accompanying Valerian on his journeys through space is his intrepid partner Sergeant Laureline whose intelligence is matched only by her steely determination. Together, they travel aboard the spacecraft The Intruder to Alpha, the massive space station known throughout the galaxy as The City of a Thousand Planets.
Enough said about the story.
Now, did you know that DeHaan, 31, had his acting debut in the 2011 film Amigo, directed by Oscar nominee John Sayles, which was filmed in the Philippines? Amigo is an American-Filipino drama set in the Philippines in the 1900 during the Philippine-American War. It is one of only a handful of films directed by an American to address the war (aside from The Real Glory [1939] starring Gary Cooper), with Filipino actors in the cast including Rio Locsin, Bembol Roco and Joel Torre (who was also listed as a co-producer). In 2011, DeHaan received an Obie award for his performance onstage in the off-Broadway production of The Aliens in 2010. Other works: the critically-acclaimed HBO show In Treatment and the film Chronicles (said to have put him in the film map), followed by Devil's Knot, Lawless and a small role in Steven Spielberg's Lincoln.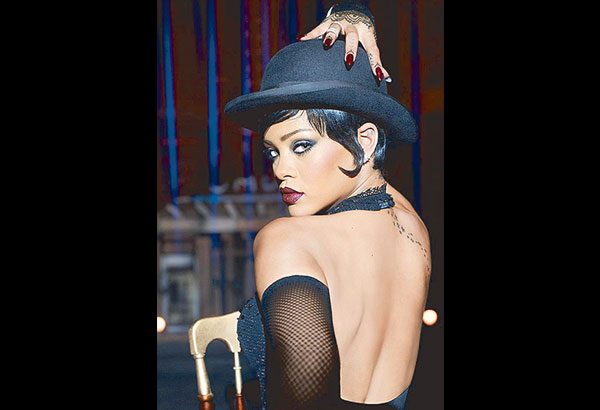 Delevingne first made a name as a fashion model and also as an influential voice on social media with 38 million followers on Instagram and eight million on Twitter. She made her film debut in Joe Wright's Anna Karenina together with Keira Knightley and starred in Paper Towns in 2015. Last year, she starred with Will Smith, Jared Leto and Viola Davis in DC Comics' Suicide Squad. (Trivia: Maureen Wroblewitz, the first Filipina winner of Asia's Next Top Model, admitted in a recent interview with The STAR that Cara Delevingne is her role model.)
Valerian and the City of a Thousand Planets is based on the Valerian and Laureline graphic novel series by Pierre Christin and Jean-Claude Mezieres which was first published in 1967 by Dargaud.
Recalled Besson in an interview, "When I was 10 years old, I'd go to the kiosk every Wednesday. One time, I found this magazine called Pilote. Inside, I discovered Valerian and Laureline. I thought, 'Oh my God, what is this thing?' That day, I fell in love with Laureline and I wanted to be Valerian.
"I quickly became addicted to the engrossing serials, devouring all 22 volumes. It was 1970s and it was the first time we saw this modern girl kicking ass. It was not about the superhero with the cape. This was much more light and free and enjoyable because Laureline and Valerian were like two normal cops today, except it's in the 28th century and everything is weird and amazing."
Well, like Besson, I was ready to fall in love with Laureline and be like Valerian, until the Beijing event went pfft.
Meanwhile, here I am, dreaming about the City of a Thousand Planets.
(E-mail reactions at entphilstar@yahoo.com. For more updates, photos and videos, visit www.philstar.com/funfare or follow me on Instagram @therealrickylo.)
All Credit Goes There :
Source link
Comments
comments