There is much to discover at S Maison, a unique lifestyle center that opened with the SM group's newest luxury hotel, Conrad Manila, at the heart of the Mall of Asia complex. An upscale and retail podium housing pioneering dining concepts, branded retail and well-appointed services, it is SM Prime's 62nd super mall.
Leading the ceremonial toast at the S Maison launch were Pasay City Mayor Antonino Calixto, SM Prime Holdings chairman of the executive committee Hans Sy and president Jeffrey Lim.
S Maison is located within Conrad Manila's first two floors. Its design by French company Malherbe complements the water-theme architecture of Conrad Manila whose silhouette is like that of a luxury liner docked on the port. The interiors of the 25,534-sq.-m. mall were drawn from the traditional romantic idea of the Philippines as the "Pearl of the Orient." Lustrous surface treatments inside the mall give one the feeling of being inside an iridescent shell. Large, organic-shape black pearls add luster to the lobby area. Seating areas on pods resemble pearls out of a clam.
The voluminous space in the lobby accommodates trendy pop-up stores, cute kiosks and showroom and exhibit spaces, all of which provide visitors something out of the ordinary. The new mall has three state-of-the-art Director's Club cinemas, each with a 38-seater capacity.
An exhibit featuring the people behind S Maison's groundbreaking concepts highlighted the mall's recent formal opening.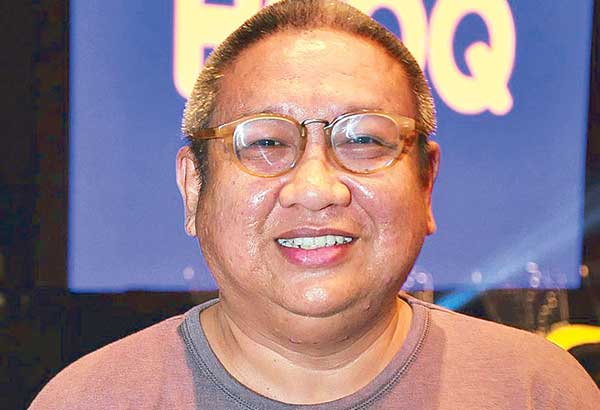 Director Erik Matti.(From left) SM Supermalls AVP for operations Perkin So and president Annie
Garcia, Pasay City Mayor Antonino Calixto, SM Prime Holdings Inc. chairman of
the executive committee Hans Sy and SM Supermalls SVP Steven Tan.
Homepage ( Article MRec ), pagematch: 1, sectionmatch: 1
Turning ideas into reality
HOOQ, the largest video-on-demand service in Southeast Asia, recently launched renowned director Erik Matti as the latest addition to the judging panel of HOOQ Filmmakers Guild. The guild aims for filmmakers to turn their most imaginative TV series into reality.
As the first Filipino representative to the judging panel, Matti will helm the selection process of the five pilots to be produced and the full series thereafter. The other two judges announced were Indonesians Mouly Surya, a critically acclaimed director who recently screened at Director's Fortnight in Cannes, and Nicholas Saputra, an award-winning actor and documentary producer.
At the launch, held at the  B Hotel Grand Ballroom in Quezon City, Matti was joined by HOOQ regional brand and communications  head Allison Chew, HOOQ Philippines country manager Jane Cruz-Walker and content and programming head Jeff Remigio.
Matti said, "I believe the Philippines still has a lot of undiscovered filmmakers out there just waiting for their big break. The HOOQ Filmmakers Guild will give these aspiring filmmakers a chance to see their ideas become reality, and hopefully inspire others pursue their dream."
Matti also co-founded (and co-owns) Reality Entertainment, a film production company with Lily Monteverde's son Dondon. The production outfit will be producing the On The Job sequel and series (set to premiere later this year) together with the video-on-demand service.
HOOQ chief executive officer Peter Bithos noted, "There is incredible talent for TV series making in Asia, and we want to give opportunities to film professionals to turn these amazing ideas into reality.  HOOQ is built in Asia for Asia and we want to give Asian filmmakers the power to create quality entertainment that gives our customers that escape into worlds of romance, action, adventure and even heroism, all in the setting of their backyard."
HOOQ calls on film professionals — directors, producers or scriptwriters — to send in scripts and treatments for a TV series idea they have. Submissions can be from Singapore, Thailand, Indonesia, India, Philippines, Vietnam, Malaysia and Cambodia.
From the entries, five scripts will be chosen and given $30,000 each to be produced into pilot episode  that will debut on HOOQ. Submission of entries is until Aug. 15.
(For more information, visit campaign.hooq.tv/filmmakersguild2017.)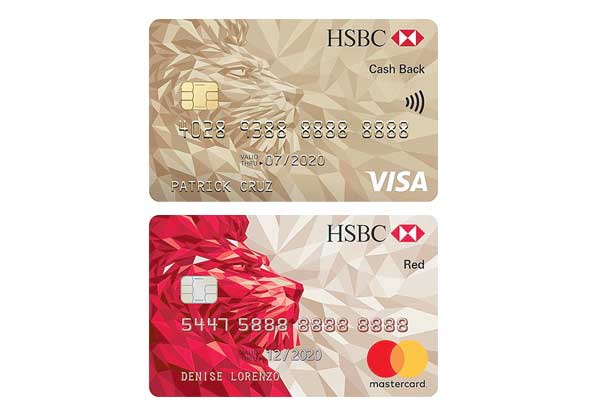 Sophisticated & contemporary
HSBC unveils a new global card design that features the bank's historic lions depicted in a new contemporary graphic design available to new credit and debit card holders.
The new Red Mastercard has now been repositioned as HSBC's rewards card. Cardholders can now earn bonus points faster and earn four times the bonus points for each spend. The category has also been expanded to include not only shopping but also dining, online shopping, as well as overseas/foreign currency spending.
Another new addition to the Red Mastercard is that the rewards offer now includes air miles. Cardholders can now redeem Asia Miles, KrisFlyer and Mabuhay Miles frequent flyer program for points earned starting June 1. Points are now valid for three years, giving the cardholders more time to accumulate bonus points and redeem the rewards of choice.
HSBC head of retail banking and wealth management Kris Werner said, "With millions of HSBC debit and credit cards in circulation globally, our cards are the most visible asset of our brand. The HSBC lions, Stephen and Stitt, whose statues have guarded the entrance of our headquarters in Hong Kong since the 1920s and now visible in HSBC offices worldwide, including Shanghai, London, Toronto, Vancouver and Mexico City, are a symbol of strength and courage. The lions, which reflect our rich history and spirit of resilience, also stand for the values of protection and prosperity that HSBC strives to deliver to our customers. The new design features a modern, sophisticated interpretation of one of the lions using dynamic facets. It invokes the company's heritage in a contemporary style, befitting the diverse markets and customers HSBC serves today, and reflecting the future ambitions of the bank and its customers."
HSBC's new cards were designed with increased durability providing greater convenience. The cards are also embedded with the contactless payment features.
(Follow me on Instagram @pepperteehankee.)
All Credit Goes There :
Source link
Comments
comments