MANILA, Philippines – Nicolas Ghesquière's oeuvre has its roots in architecture. His widespread influence in fashion is a proven fact — from his signature manipulation of silhouettes during his tenure at Balenciaga, to his continued emphasis on tailoring at the helm of Louis Vuitton. By staging his most recent cruise 2018 collection at the I.M. Pei-designed Miho Museum, an hour's drive away from Kyoto, the designer continues to be inspired by larger-than-life steel and glass structures. But this season, the narrative is distinctively Japanese.
Louis Vuitton's cruise 2018 collection is a love letter to Japan and Japanese culture. Featuring a virtual kaleidoscope of influences — from samurai armour, to Kabuki makeup, to traditional Japanese prints, to an obscure 1970s Japanese film series about a gang of biker women called Stray Cat Rock, to a collaboration with iconic Japanese designer Kansai Yamamoto — as seen in the sequined Kabuki motifs embroidered on dresses and printed-on bags.
Model Teddy Quinlivan wears a Louis Vuitton biker look softened with traditional Japanese prints and a jersey-inset leather vest by way of samurai armor — topped off with a Kansai Yamamoto printed clutch. The YStyle woman this week is inspired by Ghesquière's specific brand of urban futurism. It's sharp suiting meets quirky sci-fi detailing, Japanese-inspired motifs and accessories meets Mylar-tailoring.
BEAUTY: Louis Vuitton cruise 2018
Louis Vuitton's creative director Nicolas Ghesquière referenced Japanese tradition for cruise 2018's runway beauty. Mixing an amalgamation of inspiration — from Kabuki theater and traditional Japanese prints, to an obscure 1970s Japanese film series called Stray Cat Rock ­— Ghesquière collaborated with legendary makeup artist Pat McGrath, creating a samurai-inspired makeup look with bolder-than-thou brows and extreme cat eyes. Be inspired and take your inner-Kabuki to the street with a more playful mix of vivid eyeshadows and pigmented tones.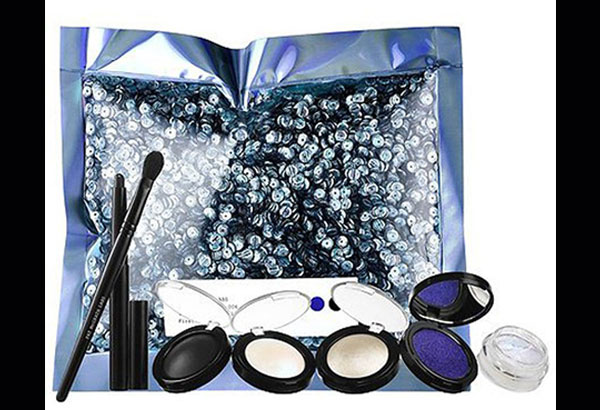 Lifestyle Feature ( Article MRec ), pagematch: 1, sectionmatch:
MAKEUP: Pat McGrath Labs Darkstar 006
With Darkstar 006 smokey eye kit, take it from Pat McGrath herself and channel your inner-biker woman meets samurai warrior. Known for hyper-pigmented hues and laser-precise kohl liners, Pat McGrath used her lustrous kit for the exaggerated feline flicks and holographic brows for Louis Vuitton cruise 2018.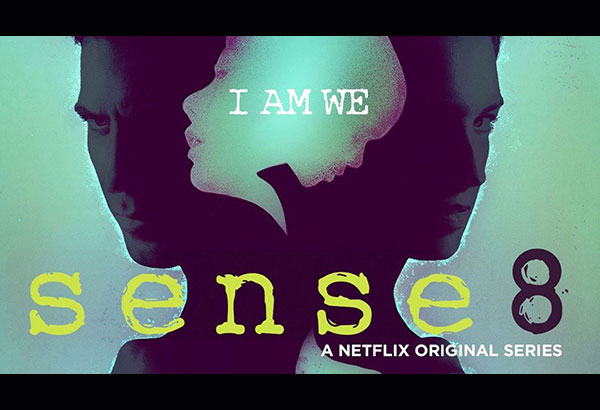 TELEVISION: Netflix's Sense8
South Korean actress Bae Doo-Na was the final look for the label's cruise 2018 presentation. Wearing tailored separates in Ghesquière-esque lurex and leathers, the Louis Vuitton muse is known most notably in the west for her English-speaking roles in Cloud Atlas, and most recently, a starring role in Netflix's Sense8.
In the show, Bae plays Sun Bak, one of eight strangers mentally and emotionally linked across the globe. The work of sci-fi auters Lana and Andy Wachowski, no strangers to futuristic world building and ambitious narrative sets, Sense8 is a breakout show for the all-streaming service. Having recently dropped its second season, if you haven't caught up with the show just yet, consider this a glowing recommendation.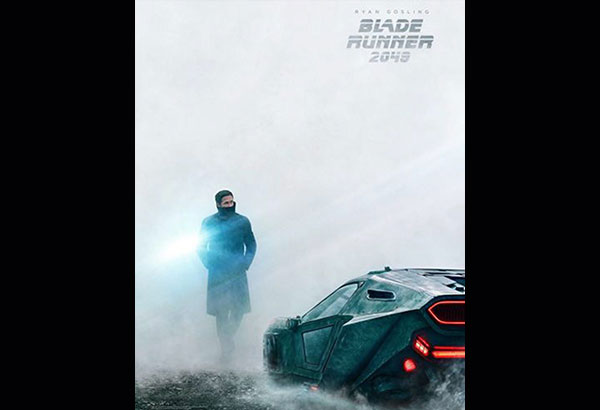 FILM: Blade Runner 2049
Neo-noir and science fiction are two genres that cut close to Nicolas Ghesquière's design ouevre. What better way to imbibe his signature brand of urban futurism than a look back to Harrison Ford's 1982 flick Blade Runner?
It's a good time to catch up now with the American neo-noir classic as 2017 will see a sequel, Blade Runner 2049 starring Ryan Gosling and Ford reprising his role as Rick Deckard. The film is set to be released in October this year.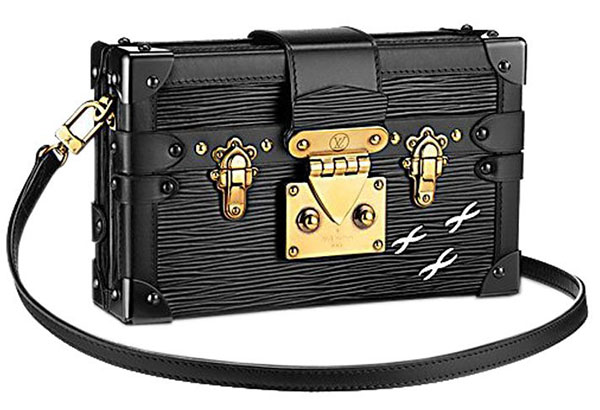 BAG: Louis Vuitton's Petite Malle
Inspired by the vintage custom trunks in the storied history of Louis Vuitton, consider their evening crossbody Petite Mall, crafted in supple Epi leather and personalized with metal detailing. Clutched by Louis Vuitton's cruise 2018 celebrity show-goers such as Fan Bing Bing and Kansai Yamamato-printed iterations on the runway, buy into the Kyoto fantasy now with this darling bag.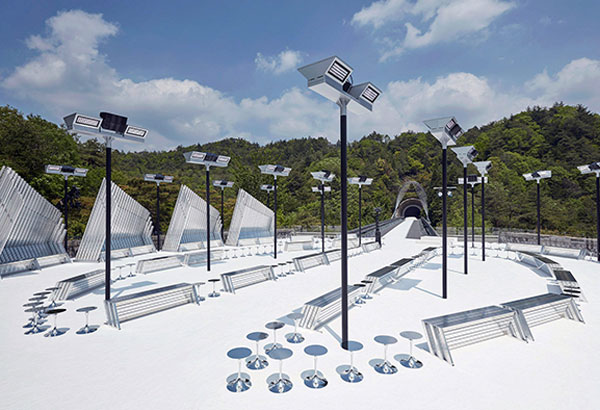 DESTINATION: Miho Museum, Japan
Louis Vuitton took his cruise 2018 presentation to the Miho Museum, an hour's drive outside of Kyoto. This isn't the first time creative director Nicolas Ghesquière married his love for architecture with his urban futuristic collections — having staged previous editions in Palm Springs, the John Lautner-designed former Bob Hope house, and last year's show at the Niterói Contemporary Art Museum in Rio de Janeiro.
This season, the designer set his ode to Japan at the Miho Museum, designed by I.M. Pei — a legendary architect whose famous works include the glass pyramid entrace to the Louvre in Paris and the Bank of China Tower in Hong Kong. The designer has noted in interviews that long before he designed his collection, he already had the Miho Museum in mind as the perfect stage for this season.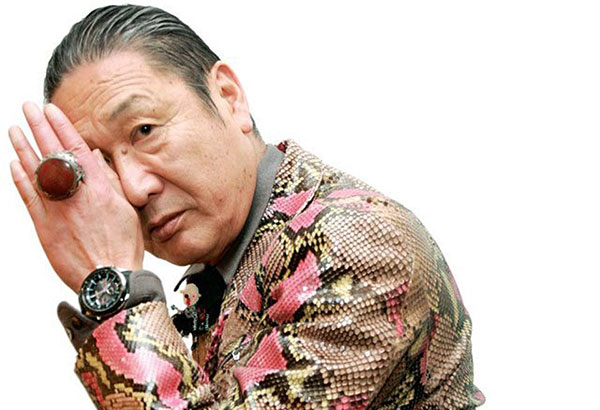 ICON: Kansai Yamamoto
Japanese designer Kansai Yamamoto figures prominently in Louis Vuitton's cruise 2018 collection. Collaborating with the house for this season's limited-edition motifs and sequined Kabuki prints, Yamamoto was made famous in the early 1970s, having been the first designer to showcase his work in Europe — a full decade before Rei Kawakubo of Commes des Garçons and Yohji Yamamoto debuted their collections in Paris.
Yamamoto is also known for creating androgynous and futuristic costuming for the late David Bowie — specifically his iconic vinyl-inspired oversized jumpsuit and asymmetric one-legged knit jumpsuit, most notably worn for his Ziggy Stardust tour.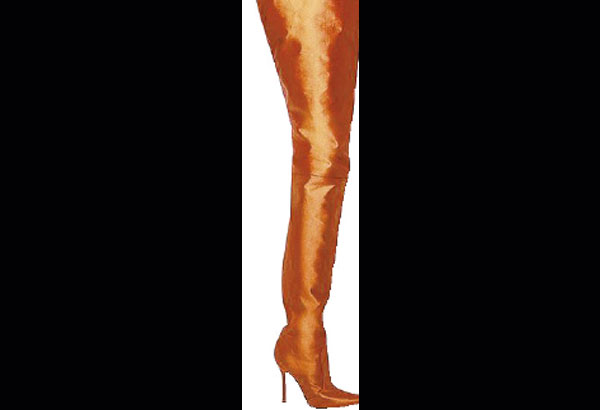 SHOE: Vetements + Manolo Blahnik Satin Boots
Go for neo-futuristic gold in these Vetements + Manolo Blahnik satin boots from the French design collective's Paris Couture runway show. Handcrafted in Italy, this waist-high pair is made with bright-orange satin with a creamy leather lining. Perfect for fighting cyborg ninjas in style.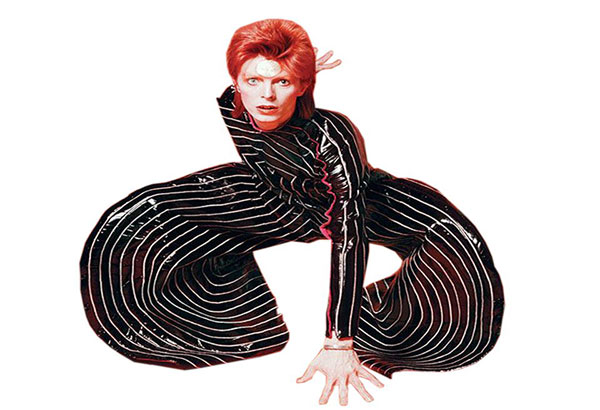 All Credit Goes There :
Source link
Comments
comments