MANILA, Philippines – Pardon the cheesy, cliché-ish title.
But that's exactly how I felt the moment I slipped into my feet the Crazy Explosive 2017—adidas' latest basketball offering—at the trial runs hosted by Titan at Treston International College in Taguig City last July 13.
I must admit having already had a falling out with basketball, a sport I used to be active in, due to various reasons. You can count with the fingers of your hands the number of times I've played pick-up games in a year—games I didn't care to dress up for but in which I still tried to perform like a breathing, able body.
Having said that, I'm easy to please when it comes to basketball gear, especially shoes. As long as the pair protects my ankles and provides dependable cushion to my soles—don't get me started on brand preferences, because I honestly don't care—it's a win. Plus points if it's stylish enough to be worn casually.
The Crazy Explosive 2017 ticks the boxes of my modest list and simply exceeds my expectations. I have been very impressed to the point where, after the trial runs, I've declared that it would to be my go-to kicks for rare pick-up games.

The adidas Crazy Explosive 2017 on feet. | Dino Maragay
At first getting it on was a struggle due to its sock-like collar, but it's all fit heaven after, thanks to the Primeknit sleeve. The shoe's snug fit ensures that your ankles won't be subjected to unnecessary stress, while not hampering your movement at the same time.
It fits like a glove, like it's an extension of my legs. For someone who loves to get their feet busy by both running fast breaks and defending in transition, having a loose pair of sneakers—especially if it's in your size—is simply a no-no. This pair gets the job done.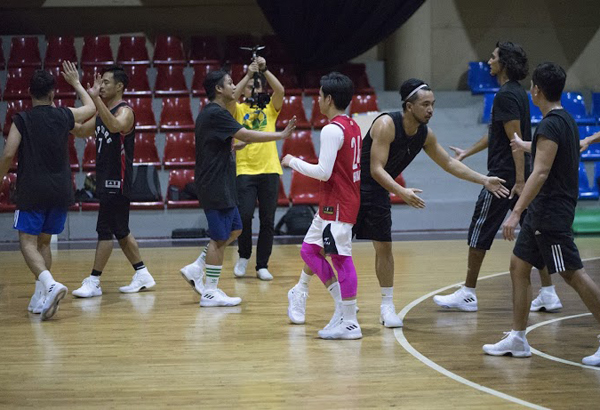 Participants of the Crazy Explosive 2017 trial runs. Among the bunch is Grand Slam champion Alex Mallari | Contributed Photo
In terms of comfort, the shoe delivers too. Its snug fit and added protection did not compromise comfort, thanks to ample ankle and tongue cushioning. You can rock the pair for hours and not suffer discomfort.
When it comes to grip on the hardwood, the shoe's "power traction" makes sure slips have no place in the game.
The awesome fit coupled with its light weight make the Crazy Explosive 2017 the crème de la crème of basketball-centric performance footwear, at least for me. Additionally, it features a full-length Boost cushioning paired with a thermoplastic polyurethane cage to complement your footwork.
And wait, did previously I mention style?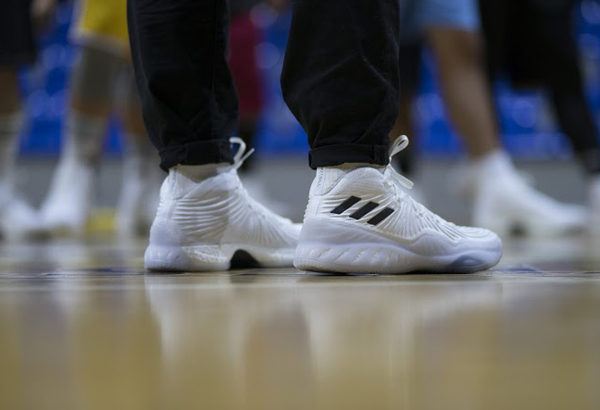 The Crazy Explosive 2017 rocked casually. | Contributed Photo
The shoe's Forged Primeknit execution results in an elevated wave pattern across the upper part, which is pleasing to the eye. I can say that the Crystal White model I've been handed is a relaxing sight, and would go perfectly with jeans or even cargo shorts for off-court use.
Like all pairs, it's best if you personally try the Crazy Explosive 2017, and then tell me if I'm lying. For P7,295, you can have one in Solar Yellow colorway. And if you have an extra thousand bucks to spare, the Crystal White variant is there for P8,295.
The Crazy Explosive 2017 will hit stores on July 26.
All Credit Goes There :
Source link
Comments
comments