The No. 1 item (about the rumored wedding of Ellen Adarna and John Lloyd Cruz) in the Wide-Awake portion of Funfare's 2018 Halo-Halong Hula-Hula elicited a lot of reaction from all over, among them somebody who is privy to the sweethearts' plans for the year.
But before that, let me congratulate JLC for beautifully surviving a turbulent 2017, as he posted on his Instagram giving the Year of the Rooster a "middle finger" and stressing with the four-letter word (starting with "F") that "the year didn't destroy me." Hooray!!!
Anyway, a Funfare VDPA (Very Deep Penetration Agent) confirmed that it would be a beach wedding for Ellen and John Lloyd to be solemnized in a Christian ceremony in the vicinity of a five-star hotel in Ellen's native Cebu where the sweethearts usually hang out and have lunch/dinner.
From the VDPA: "There's no exact date yet but the reservation, made by Ellen's sibling, is for either the last two Fridays of January or the first two Fridays of February. It's the hotel's Chinese restaurant being eyed to cater for the guests (most of them coming from Manila) who will be booked in the hotel."
The beach will be lit up by torches and the (expectant?) bride will walk on flowers ("Gustong lumakad sa mga bulaklak") — you know, a flower-decked (red?) carpet. In fact, the venue will be full of flowers (imported from Holland)? No word yet who will design Ellen's gown. Will he be Cebu's top designer Cary Santiago? Two prominent figures — one a former cabinet member and the other a well-loved doctor — are said to be "clueless" about reports that they will be among the principal sponsors.
I suppose that JLC has grown accustomed to being a member of the Adarna family as shown in a picture that Ellen posted on her Instagram, finally confirming the "public secret" (you know what that means, don't you?) with her "sino ang mag-aakala na magiging kami ni John Lloyd" comment.
Egged on to spill more beans, the VDPA laughed, "Stay tuned!"
This early, we greet Mr. and Mrs. John Lloyd Cruz, as the Chinese would say, "a hundred years of blissful together."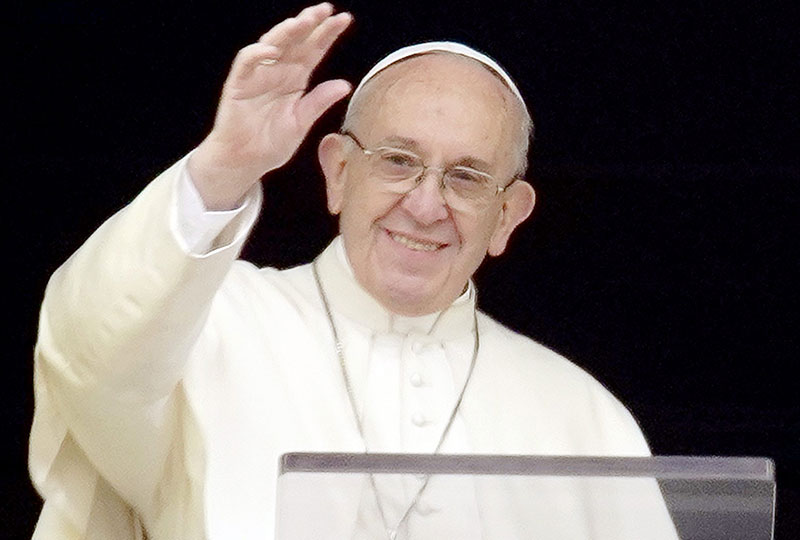 Pope Francis' New Year message
I suppose most of us (me included) missed Pope Francis' beautiful New Year message. Thanks to my friend Pinky Tobiano who sent me a copy for the benefit of Funfare readers. ??
You can have flaws, be anxious, and even be angry, but do not forget that your life is the greatest enterprise in the world. Only you can stop it from going bust. Many appreciate you, admire you and love you. Remember that to be happy is not to have a sky without a storm, a road without accidents, work without fatigue, relationships without disappointments.
To be happy is to find strength in forgiveness, hope in battles, security in the stage of fear, love in discord. It is not only to enjoy the smile, but also to reflect on the sadness.
It is not only to celebrate the successes, but to learn lessons from the failures.
It is not only to feel happy with the applause, but to be happy in anonymity. Being happy is not a fatality of destiny, but an achievement for those who can travel within themselves. To be happy is to stop feeling like a victim and become your destiny's author. It is to cross deserts, yet to be able to find an oasis in the depths of our soul. It is to thank God for every morning, for the miracle of life.
Being happy is not being afraid of your own feelings. It's to be able to talk about you. It is having the courage to hear a "no." It is confidence in the face of criticism, even when unjustified. It is to kiss your children, pamper your parents, to live poetic moments with friends, even when they hurt us. To be happy is to let live the creature that lives in each of us, free, joyful and simple. It is to have maturity to be able to say, "I made mistakes." It is to have the courage to say, "I am sorry." It is to have the sensitivity to say, "I need you." It is to have the ability to say, "I love you."
May your life become a garden of opportunities for happiness… that in spring may it be a lover of joy; in winter a lover of wisdom. And when you make a mistake, start all over again. For only then will you be in love with life. You will find that to be happy is not to have a perfect life. But use the tears to irrigate tolerance. Use your losses to train patience. Use your mistakes to sculpt serenity. Use pain to plaster pleasure. Use obstacles to open windows of intelligence. Never give up… never give up on people who love you. Never give up on happiness, for life is an incredible show."—?Pope Francis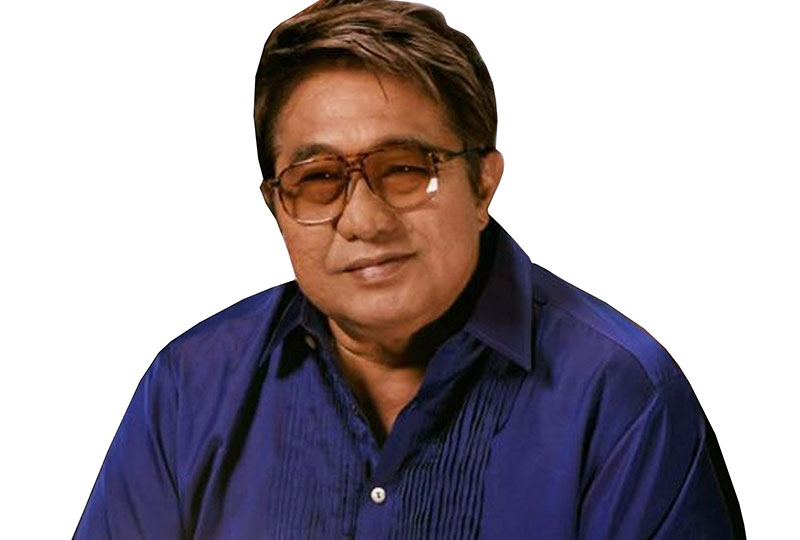 'The wrongdoing of one is not the wrongdoing of another'
Here's an official statement from director Maryo J. delos Reyes (photo) on the arrest of a member of The Masculados, the macho singing group which Maryo manages:
It is most unfortunate that due to a recent news event which involves the apprehension for an alleged illegal possession of prohibited drugs of Mr. Robin Villamayor Robel, an original member of the all-male song-and-dance group, The Masculados, the group has been collectively wrongly accused and aligned.
Though they may be professionally responsible for one another, the other official members of Masculados — Enrico Mofar, David Karell, Nico Cordova and Orlando Sol – decry the situation. They pray to uphold the impression that the wrongdoing of one is not the wrongdoing of another. "Ang kasalanan ni Juan ay hindi kasalanan ni Pedro." And therefore, they appeal for your understanding.
We pray that the case of Mr. Robel will soon be resolved and the group's management, Productions 56, Inc., and other members continue to uphold faith in God, search for truth, good morals and the rule of law.
Thank you.
(E-mail reactions at entphilstar@yahoo.com. For more updates, photos and videos, visit www.philstar.com/funfare or follow me on Instagram @therealrickylo.)
All Credit Goes There :
Source link
Comments
comments