MANILA, Philippines — Mothers have always held a significant place in our society and family for thousands of years. Treat the ladies of the month in a luxurious living experience without leaving the city.
Slurpee Halo-Halo
Chill out with halo-halo
Convenience store chain 7-Eleven is introducing a novel take on a Filipino summer favorite, with its very own Slurpee Halo-Halo. This new way of enjoying the halo-halo is a good beverage to accompany every road trip or getaway. A must try drink served at a chilling -2°C, Slurpee Halo-Halo is a good way to douse the heat of summer.
Slurpee Halo-Halo comes in a limited edition ube flavor, with option to include classic halo-halo toppings like saba, langka, monggo, and sago. Simply dispense a cup of Slurpee, head on over to the counter to get your Slurpee toppings, and mix them all together!
Go on a staycation
Make moms feel special as they get to dine in for free when accompanied by at least two paying guests at F1 Hotel's restaurant, F All-Day Dining for either lunch or dinner for the whole month.
The hotel in Bonifacio Global City also offers a staycation package in an overnight accommodation for a City Suite. This pampering experience comes along with one-hour in-room massage for mom.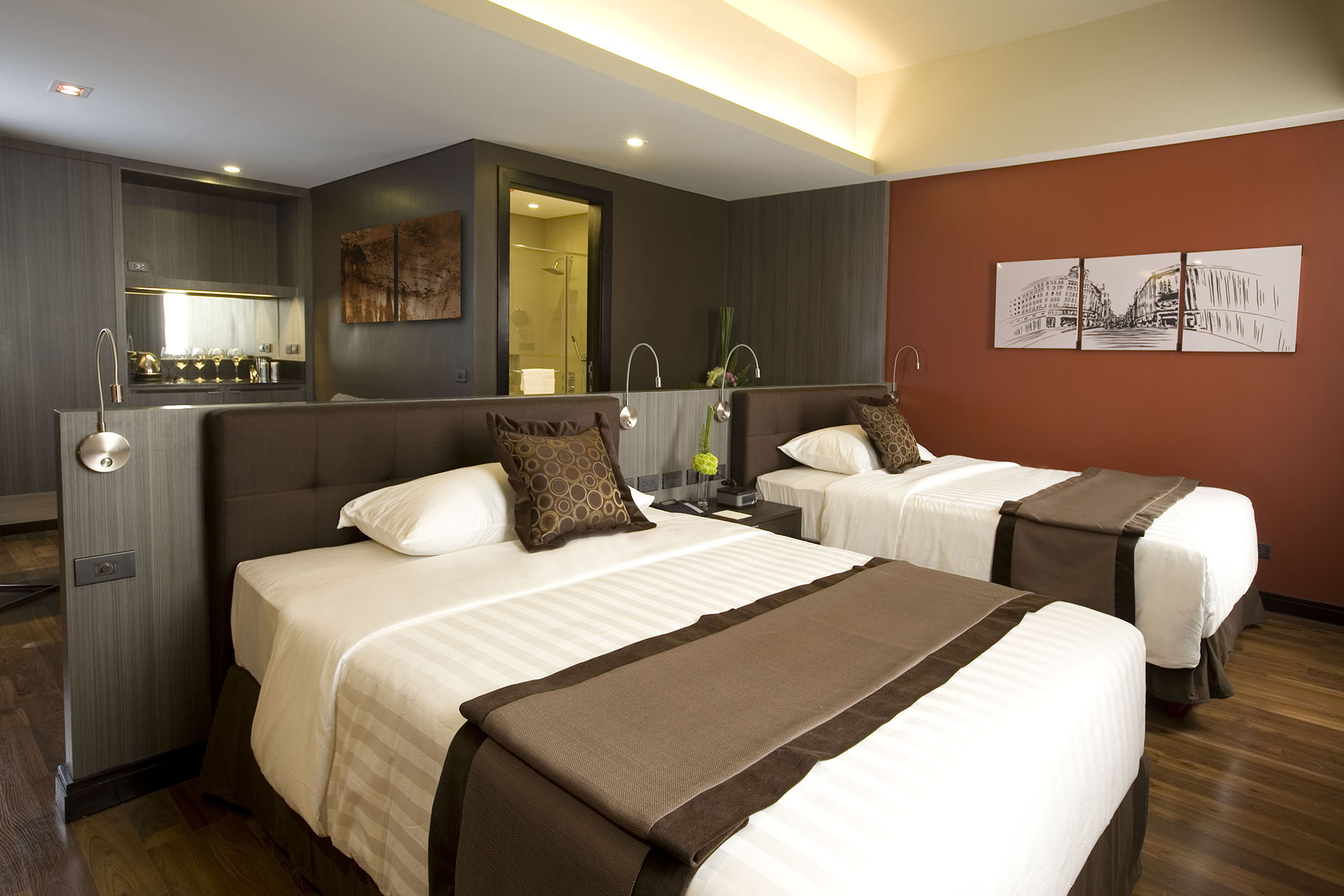 F1 Hotel in Bonifacio Global City
Have some legs for lunch
Legs for lunch? Why not? "Whoa Legs!" or three 'krazy' chicken leg entrees are offered at Krazy Garlik and served with rice. Inasal Leg is a quarter chicken marinated authentic "Inasal" basting. Another Filipino choice would be the Binagoongan Leg if you are partial to the Pinoy salted shrimp paste. Finally, for those who love spicy-savory dishes, the Spice Leg is recommendable. Relish the flavorsome dish rubbed with spices and seasonings for that sharp, spicy twist.
Lifestyle Feature – Travel ( Article MRec ), pagematch: 1, sectionmatch: 1
Located in Greenbelt 5, Krazy Garlik also launched its "Lokal Blast" selection that includes two desserts inspired by Filipino foodie favorites, given a 'krazy' tweak – Ube Crema Macapuno and Buko Pie Delight.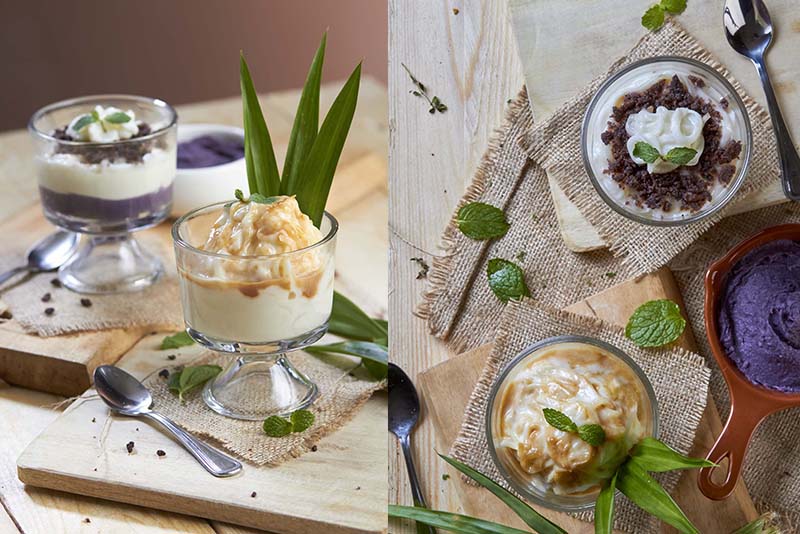 Krazy Garlik
Inspire creativity
Summer is the best time to involve your kids in a myriad of activities that will make their vacation fun and memorable like art programs that will not only keep them busy but will inspire creativity as well. Creating art fuels the imagination and takes it a step further. It is also a way of unraveling what hidden talents a child has. 
This is what Global Art offers. It is a school where toddlers, teenagers and even adults are encouraged to unleash their creative potential through world-class art enrichment programs. There are several summer art programs that Global Art offers. One is Creative Drawing. This motivates children to create a one of a kind artwork and not just copy a teacher's sample. Young as they are, students will be inspired to think every step of the way (think of a story that inspires the artwork, drawing composition, decide on angles and sizes of the objects of the drawing, and what colors to use). Then, the teacher will help him/her draw based on the child's story and using Global Art's coloring techniques to make drawings come alive.
Another popular program is Acrylic Painting. Here, children learn how to paint a still life, a landscape and even a portrait using acrylic paints and brushes.  Properly coached by teachers, they will be taught different techniques including knife painting.
Global Art also offers Clay Art. Children will enjoy rolling, squeezing, twirling, and pulling clay to create different objects. An interesting aspect of these classes is the "Cultural Program" where students learn the different cultures and customs of a country including its landmarks and create a miniature of them through clay and painting.
Global Art has 15 branches throughout Metro Manila, Pampanga, Cebu, Davao and General Santos.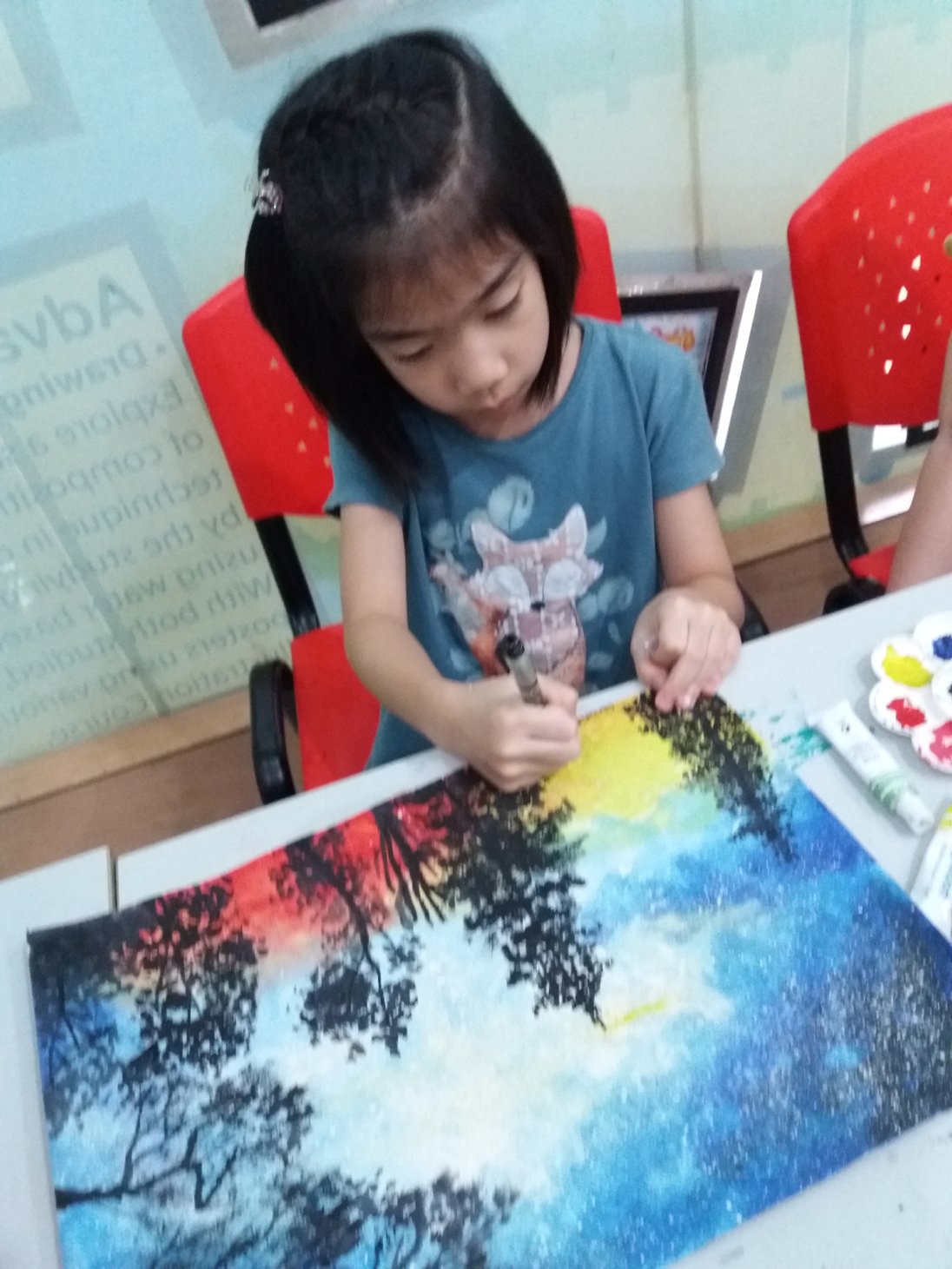 Global Art
Check out the free Pop-Up Night Cinema
Summer naturally prompts road trips to the beach and languid days spent under the sun. But there is a lot you can do in the city, too!
Getting that perfect summer body is never too late! If you need a little bit of a push, head to Circuit Makati's 360 Fitness Club—the known pioneer for non-traditional, functional circuit training in the country that ultimately revolutionized the local fitness industry.
You can catch members challenge their skills as they embark on a friendly showdown of their fitness capabilities. Gatorade 360 Olympics 2017 is meant to draw fitness enthusiasts all over the city in an effort to promote the merits of a healthy lifestyle.
From May 13 to 14, gather the squad and test your teamwork by joining Ayala Malls' Ultimate Summer Challenge. A game show-inspired playground where 15 of the quickest, toughest and wisest squads will battle it out to become the ultimate summer squad and win an ultimate summer getaway.
On May 19 to 21, there will be a "Pop-Up Night Cinema presents ABS-CBN Restored Classics" in Globe Circuit Events Grounds. With the success of the previous Pop-Up Night Cinema last year, Circuit Makati hosts once again a unique movie experience under the stars. This year, they will showcase re-mastered ABS-CBN films that Filipinos loved through decades. Admission to the Pop-Up Night Cinema is free.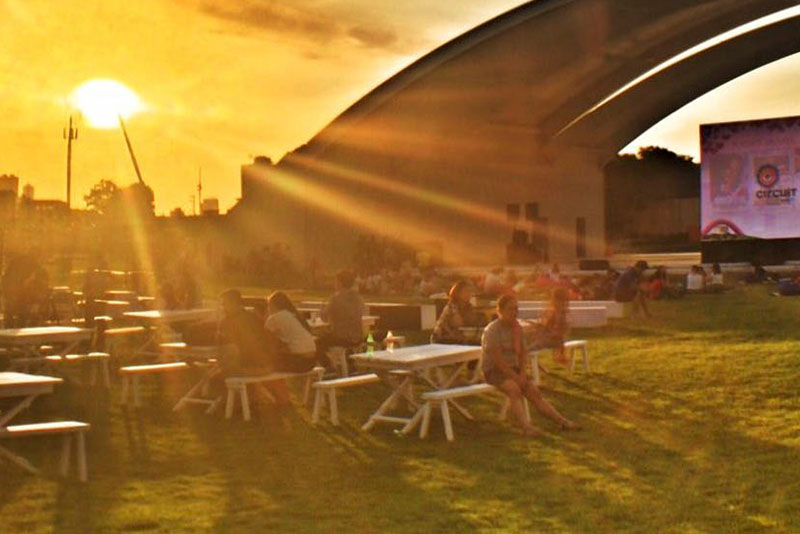 Pop-Up Night Cinema
Go on an afternoon tea
TWG Tea honors and celebrates the unconditional love of mothers all over the world with an exquisite tea-infused Mother's Day Set Menu. The purveyor of fine teas and leader of tea gastronomy redefines dining once again, with a menu that artfully incorporates teas from its expansive selection to ensure the perfect epicurean pairing of flavors and aromas. 
Start the meal off with TWG Tea's Soup of the Day. For the showstopper, TWG Tea has prepared the Seared Matcha Salmon, seared salmon fillet accompanied by a medley of summer vegetables drizzled with a balsamic vinegar caramel and Matcha oil, for this special occasion. End the meal on a sweet note with any of TWG Tea's tea-infused patisseries or signature macarons. For a complete dining experience, pair this enticing menu with a pot of Grand Jasmine Tea or Geisha Blossom Iced Tea.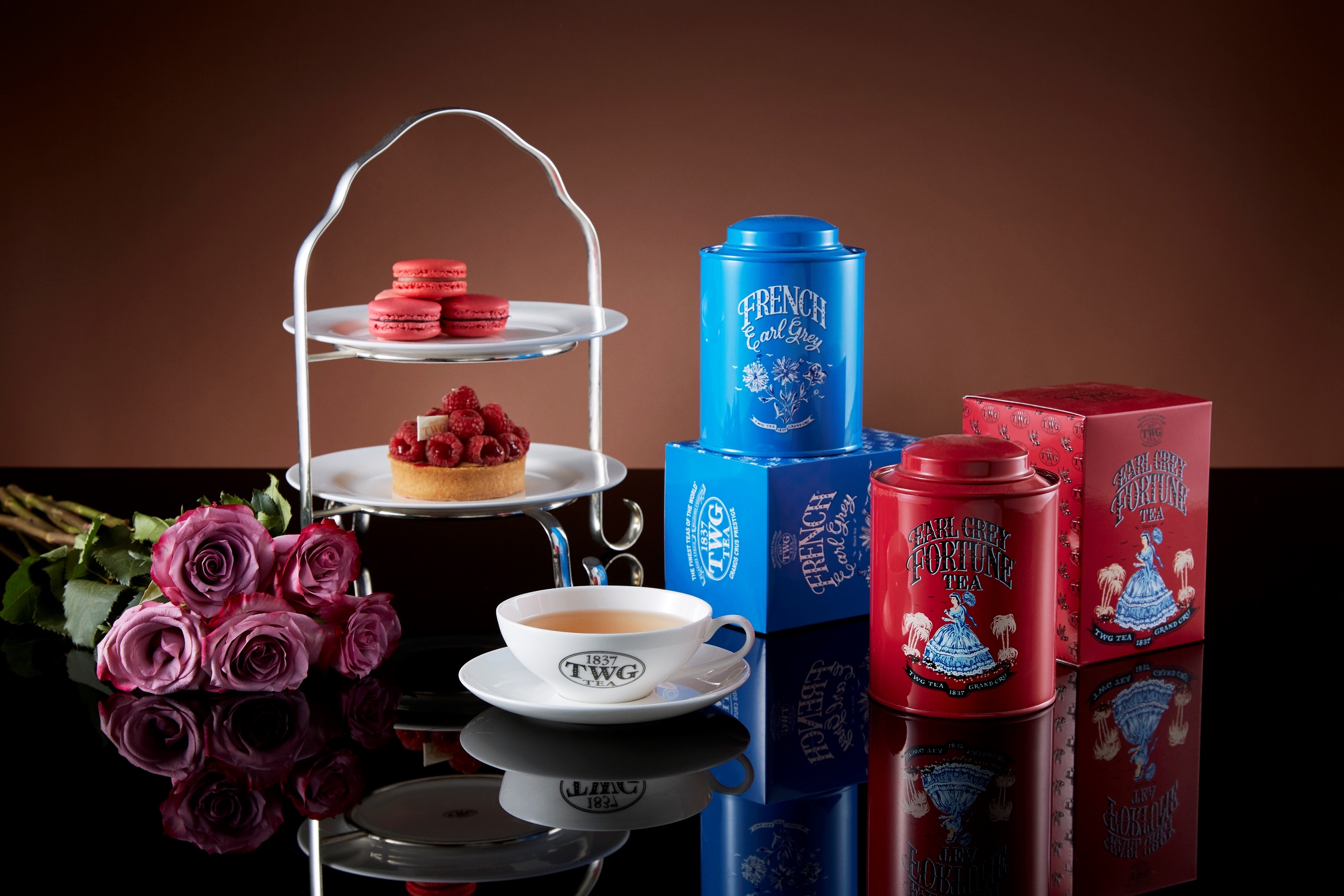 Have a taste of Thailand in Manila
Thai restaurant operator, cultural ambassador and culinary innovator Mango Tree Worldwide has announced an ambitious programme of expansion on its fifth anniversary that will significantly extend its branded restaurants and cafés in the Philippines by 2020.
The growth in one of Southeast Asia's fastest growing economies will for the first time reach outside of the capital into secondary urban and key tourism destinations as Mango Tree embarks on a round of "discovery" research to plan for the second phase of the group's development plan in the Philippines.
The growth strategy will also see the re-styling of not only restaurants in Manila but throughout the world as Mango Tree Worldwide Managing Director Trevor MacKenzie used the occasion in the Philippine capital as the launch pad for his announcement that will ultimately cover all 70 outlets in the group.
"Our customers here are among the most sophisticated in Asia," he said. "Diners in Manila are very discerning not only in their taste for Thai food but in their demands for style in presentation and experience in our restaurants."
"We will be piloting a range of interior renovations that will infuse a new attitude, focusing on a blend of millennial-driven modern Thai lifestyle with a celebration of originality and creativity that encapsulates
our evolving vision of style, simplicity and living history. It is an exciting project and one which will offer a reinvigorated platform for the accelerated growth of the brand."
The cultural capital of Thailand, Chiang Mai and the northern Lanna kingdom are among the inspirations for five new dishes, each one given a delicious twist by Mango Tree CEO, Chef Pitaya Phanphensophon.
The highlight dishes are led by Kanom-Jeen Nam Ngiaw, a rice noodle creation originating from the ethnic Shan community made with garlic, red curry paste, yellow bean sauce, diced tomatoes, turmeric, fish
sauce, spring onion and coriander; slow-cooked with either chicken or pork ribs. Sai Oua or northern Thai sausage will also be among the offerings. Made from pork mince, the dish is infused with herbs and spices
and freshly pounded curry paste creating an ultimate finger-friendly snack served either hot or cold.
Krapaw Bacon is a Mango Tree innovation from central Thailand, taking one of the best loved spicy dishes and turning it into a lighter and healthier snack by removing the boiled rice and eating with lettuce. Then
there's Moo Ping, pork marinated in sweet soy-based sauce and grilled on charcoal stove, a unique dish that showcases all the signature Thai flavours: sweet, sour and spicy from the north eastern region know
for the origins of Som Tam. Chef Pitaya's recipe reaches beyond the original by using onzen eggs instead of fried hard boiled eggs for a fun, healthy, delicious taste experience.
"Flavours of Thailand," showcasing the five dishes from the four regions of Thailand, was launched on May 1, providing diners with the opportunity to taste genuine Thai cuisine and introduce to the market dishes that are less well known, but no less exceptional culinary experiences.
"In many ways we have taken one step back as we look forward," added Mr MacKenzie. "We have rediscovered many of the well known dishes in Thailand and reimagined them through creative design and presentation while remaining true to the original ingredients."
Mango Tree Worldwide will also celebrate its anniversary in Manila by working with Ms. Suzanna Pavadee Vicheinrut Yuzon, former Miss Thailand and President of Miss Possibilities Foundation – a nongovernment, non-profit organization which supports children with special needs. The brand will host a special charity dinner in which the children will entertain guests with a special performance. A donation will be made by Mango Tree and its franchise partners Mother Spice Food Corporation as a part of an ongoing commitment to Miss Possibilities Foundation.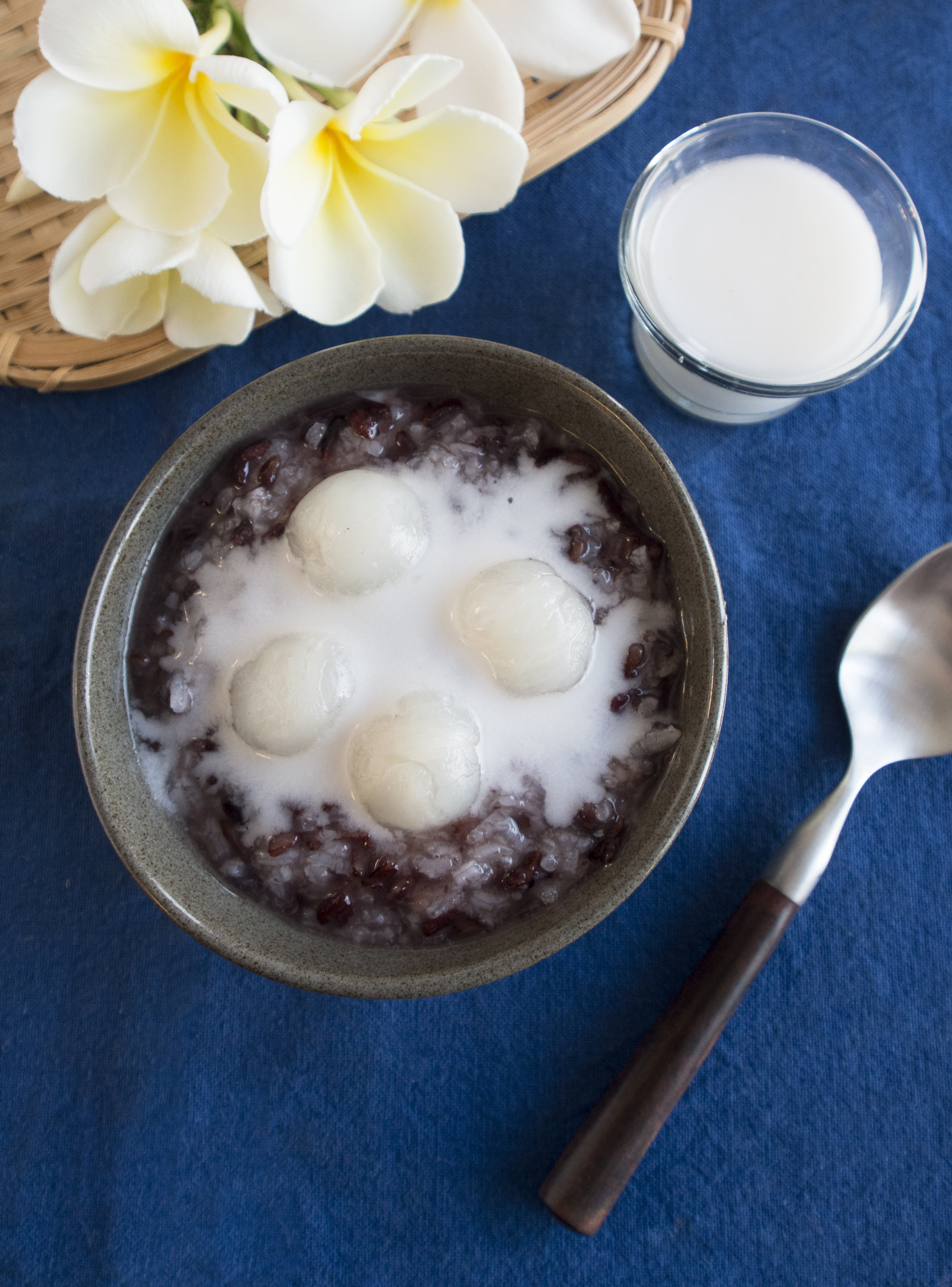 Mango Tree
Try new twists on Filipino food
Since its arrival to the Kapitolyo food scene just a couple years ago, Locavore has become a community favorite through its commitment to using locally grown and raised food, and most importantly, to its menu that showcases re-imagined Filipino favorites.
What better way to celebrate Mother's Day than treating her with the dishes she loves the most? Try new twists on Filipino comfort food like Kinilaw Platter, Lechon & Oyster Sisig, Luglog, Sizzling Sinigang, and Sugpo con Mayonesa.
Founded by a group of friends with a passion for food, Locavore, located in 10 Brixton St. Kapitolyo, Pasig City, is a unique take on classic Filipino staples. By using locally produced ingredients, the restaurant offers traditional Filipino food with a playful, yet modern, twist.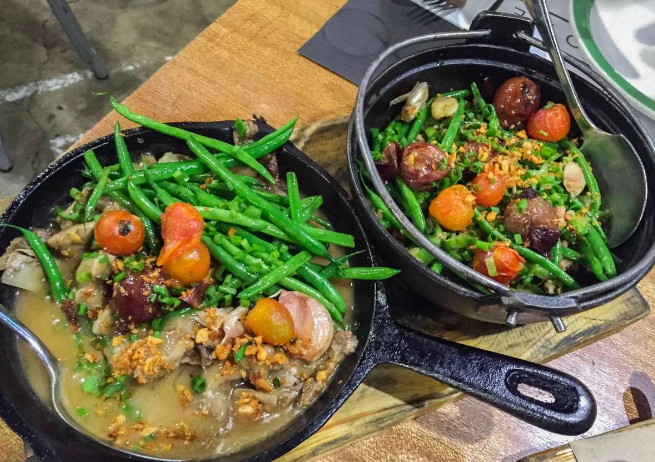 Locavore
All Credit Goes There :
Source link
Comments
comments