MANILA, Philippines — Life and work can bog us down, and it is important to learn how to splurge a little and experience the finer things in life. Be it eating your heart out in a fine dining restaurant, spending the entire day at the spa, or shopping 'til you drop, here are seven ways you can reward yourself.
And the best part is they can be for free!
The suite life
Escape from the stress of city life without leaving the metro. Bask in the majesty of one of the most beautiful sunsets in the world—the Manila Bay­—while lounging and sipping champagne in your own staycation suite.
Eat-all-you-can Saturday brunch
Craving for authentic Japanese cuisine? Get access to the freshest sashimi and sushi from the famed Tsukiji Fish Market of Japan. Imagine salmon or tuna sashimi that melts in your mouth, perfectly prepared uramaki and adventurous temaki wrapped in nori. 
The best part is, you will not need to go all the way to Tokyo for this fine lineup of dishes. At Solaire's Yakumi restaurant, you can satisfy these cravings and choose from a specialty selection of sake sourced straight from the Land of the Rising Sun to complete the experience.
Italian night life at its best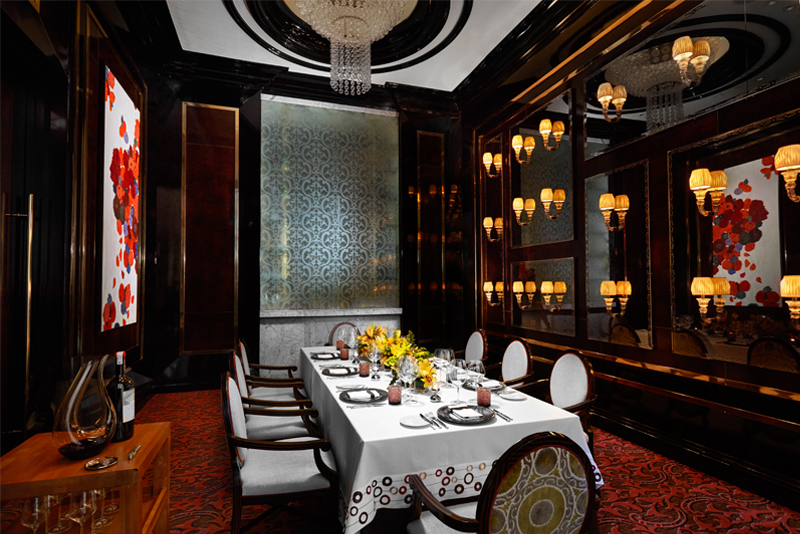 Need to escape from the daily grind? You do not have to fly to Italy for a taste of "la dolce vita."
Lifestyle Feature ( Article MRec ), pagematch: 1, sectionmatch:
At Finestra, you can enjoy the best of authentic Italian cuisine made from the finest quality ingredients. Savor every bite of your antipasti, pasta and pizza, while sipping wine from the restaurant's extensive selection with the splendor of the majestic Manila Bay as your backdrop.
Shop like a star
Celebrities are trend setters and jet-setters, wearing outfits off the runway and blazing trails in uncommon destinations. Be in the shoes of celebrities—literally and figuratively—by shopping in luxury boutiques.
Live the high life at The Shoppes, with luxury brands such as Yves Saint Laurent, Prada, Givenchy and Salvatore Ferragamo to choose from.
The Louis Vuitton at Solaire is the second of only two stores in the Philippines. This is the first time the luxury brand has opened a second store in its 24 years in the country. Unique to LV Solaire is an expansive men's department, which includes a full range of items such as ready-to-wear, footwear, leather goods, and accessories, among others. There is also a gifts section where you can buy notebooks, travel items, and other gift suggestions. Hot-stamp monogramming is also available in-store.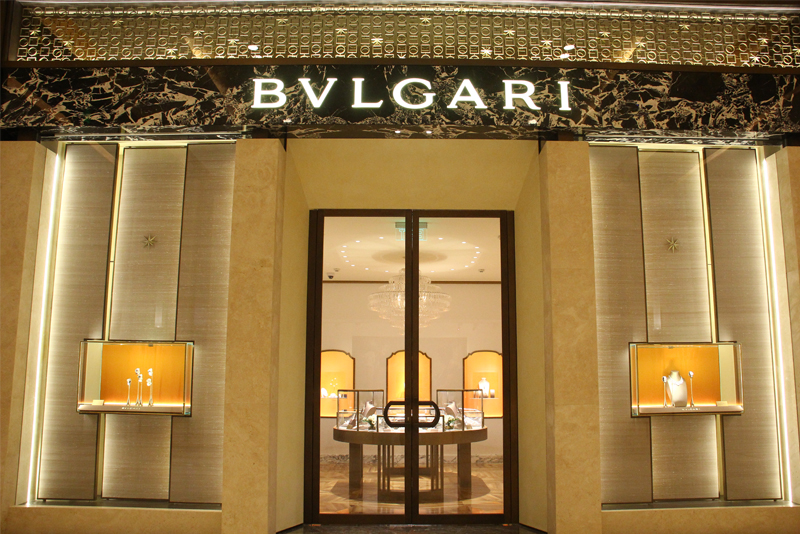 YSL, Prada, Givenchy, Salvatore Ferragamo and Bvlgari have men's goods as well.
Get high-quality German luggage at Rimowa or choose from beautiful ballet flats worn by Madonna, Angelina Jolie and Catherine, the Duchess of Cambridge, at French Sole.
Beleza's finely crafted jewelry can also serve as the ultimate gift for yourself and inspire you with Europe's timeless fashion taste.
At the Lucerne, luxury watches like Rolex, Audemars Piguet, IWC, Jaeger-LeCoultre, Chopard, and many others, are yours to take as arm candy or investment.
Tea time with French elegance
After spending the day shopping, rest those tired feet and have a French rendezvous at the Patisserie, where fresh cakes and pastries whipped up by Executive Pastry Chef Roberto Molleman await you. Relish every moment with heaping scoops of homemade ice cream, gourmet chocolates and fine tea.
World-class entertainment in a high-tech venue
Before calling it a night, walk on the red carpet of the gala performance of international music acts.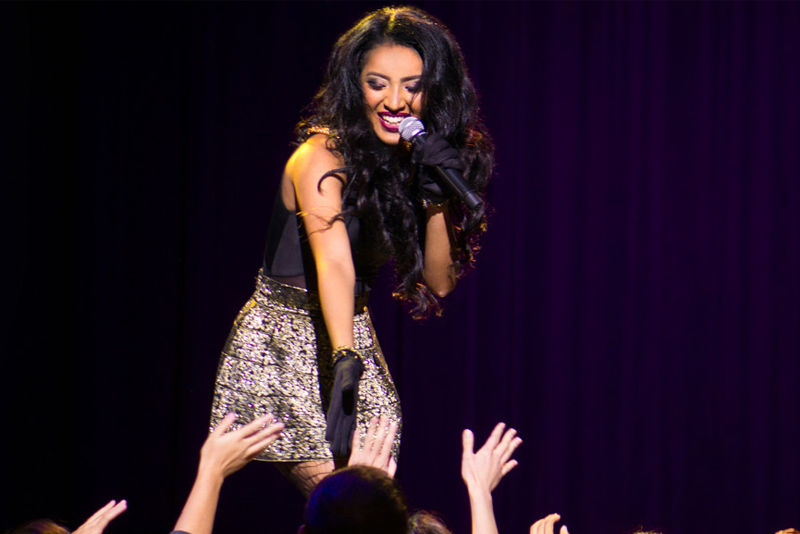 The Theatre at Solaire is a world-class, surround-sound theater that has become a home to award-winning West End and Broadway musicals such as "Les Miserables" and "Wicked."
Catch "Sister Act" from June to July; "West Side Story" from August to September; and "The Sound of Music" from September to October 2017, followed by "The Lion King" starting March 2018.
How to get your rewards for free
With Solaire Rewards, all of these indulgences can be yours for free!
Earning points is now possible across all things that you experience in Solaire – be it dining, shopping, booking a room or watching a world-class show. Every experience is rewarded!
Solaire Rewards is a rewards card program that allows loyal customers to use their reward card points to redeem free hotel accommodations, dining privileges, shopping sprees, access to world-class entertainment, and more!
To join Solaire Rewards, visit https://www.solaireresort.com/rewards/offers/new-member-promo. To check your membership status, visit any Solaire Rewards counter or kiosks, or download the MySolaire mobile app, https://www.solaireresort.com/articles/596-mysolaire.
All Credit Goes There :
Source link
Comments
comments